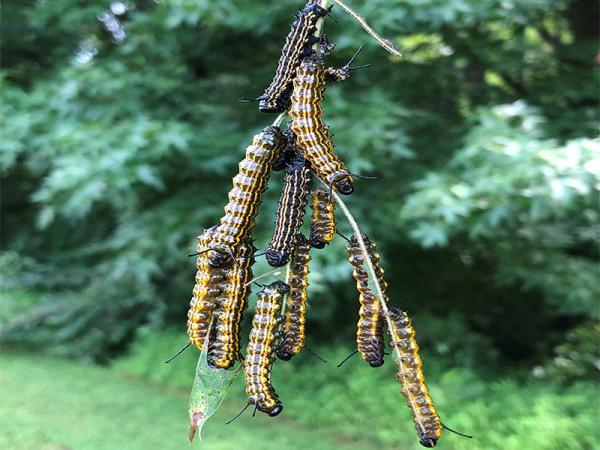 This caterpillar is black and hairless with eight narrow orange or yellow stripes on its back. It is among the caterpillar look-a-likes that are common to Fairfax County, often mistaken for the gypsy moth, and is a native pest that usually does not pose a threat to trees in Fairfax County.
The orange stripped oakworm is a defoliator (leaf eater) about two inches long and has a pair of long, curved 'horns' that point forward from its head. Its natural range is eastern North America, from the boundary of the Great Plains to the east coast and from southern Ontario to central Georgia, Alabama and eastern Texas. It may be seen in northern Florida but is more common in the north where it may be very abundant on oak trees in August and September.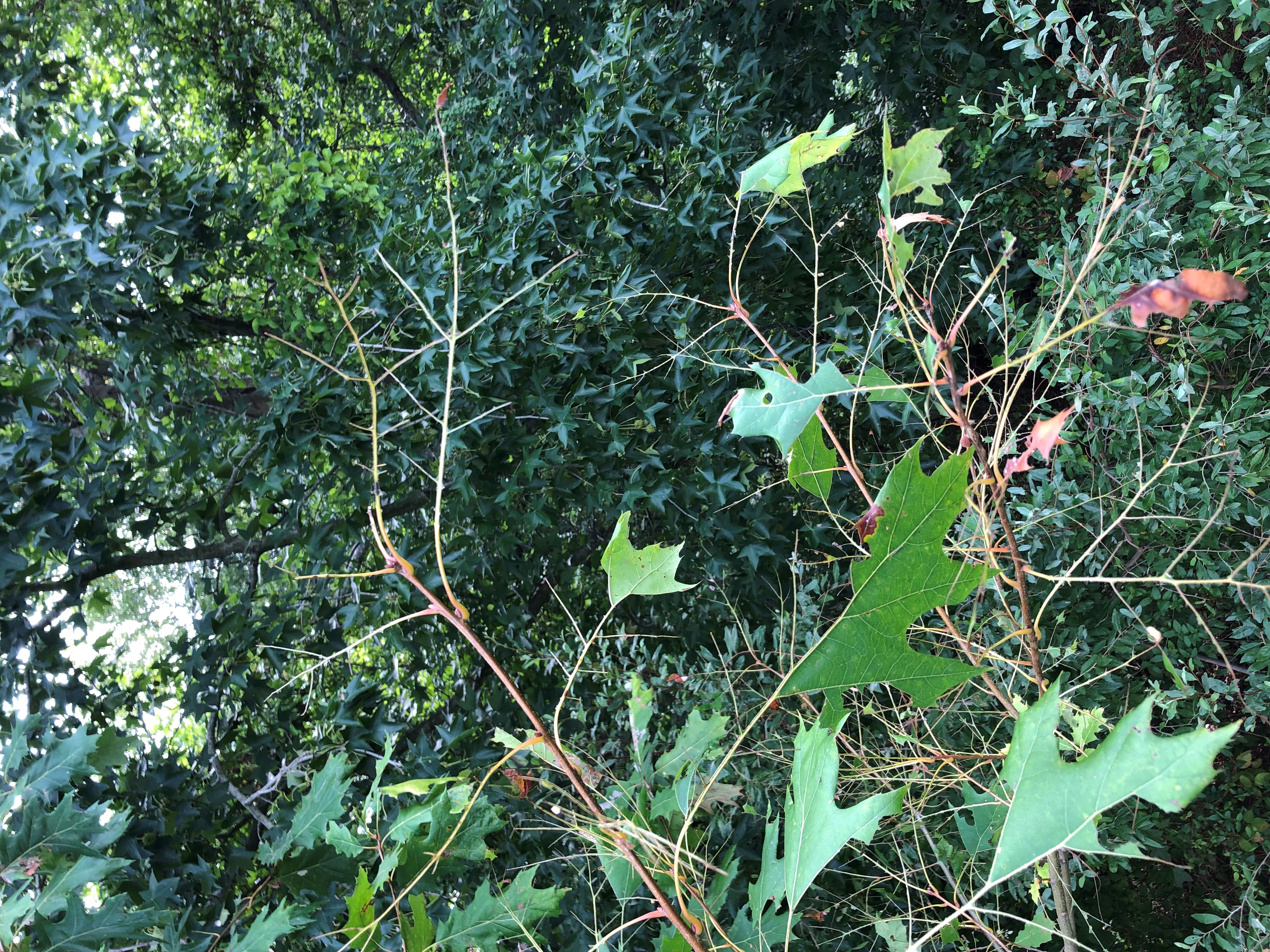 Other types of oak trees that may be defoliated by this insect in the fall are red, scarlet, pin and willow oaks which are preferred over white and chestnut oaks. Occasionally, maple and other trees may be affected by the orange stripped oakworm when located near a heavy infestation on oak trees.
Trees can withstand about 25 percent defoliation, especially in late fall as they would be losing their leaves at that time of year naturally; but defoliation may happen very fast. A few gobbled leaves can become a severe defoliation in a week or two.
Residents may find yellow egg masses in midsummer on the underside of leaves. If a tree was infested during the previous year that is the first place to look as this caterpillar feeds in the same location year after year. Twigs with young caterpillars should be pruned from the tree.