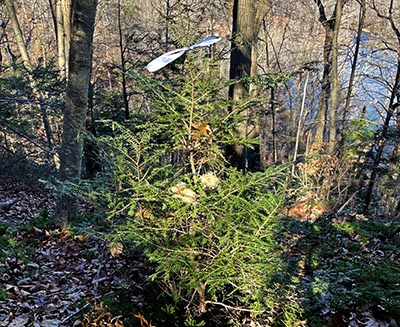 In early December, the Urban Forest Management Division (UFMD) released approximately 700 laricobius nigrinus beetles, also known as predator beetles, at Scott's Run Nature Preserve to eliminate the hemlock woolly Adelgid (HWA) infestation and preserve healthy Eastern Hemlock trees.
The approval to release the beetles came after the Virginia Department of Forestry investigated the hemlock infestation at the nature preserve in late October. Currently the USDA regulates the guidelines on what determines a viable location to release the beetles and how many can be released at any given time.
The beetles are voracious feeders and enjoy HWA as a primary food source. Allowing the beetles to feed on the HWA will help control the invasive pests and help protect the trees.
HWA is an aphid-like insect that feeds on hemlock trees and is native to Asia. First reported in Richmond in 1951, HWA is infesting and killing hemlocks. In 2007, hemlock woolly adelgid (HWA) was found in every county in Virginia.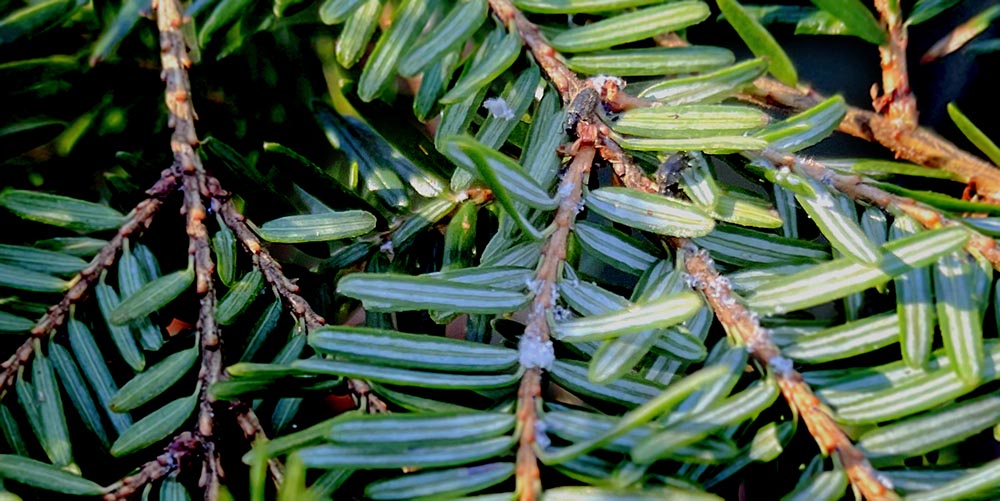 Eastern Hemlocks are vital to Fairfax County because they are shade tolerant, slow growing trees and can exceed 800 years in age. They are of high value due to the several positive impacts they contribute. Hemlocks are located on slopes and near waters bodies and can secure soil with their root systems. The shade they provide can also lower water temperatures. Many different species of animal use hemlocks for habitat and food sources.
Finding any adelgids on a hemlock tree is an indication of an infestation and that can eventually kill the tree, potentially depleting hemlock populations. An untreated tree will die in 4-10 years.
Once established, predator beetles can have a positive impact quickly, eating HWA egg clusters and adult adelgids throughout the winter. The beetles also lay their eggs in the adelgid egg sacks, so the beetle larvae can eat the adelgids. The beetles can destroy or disturb 80% of egg clusters, drastically diminishing the size of HWA populations.
Generally, the guideline specifies releasing 50-100 beetles on the lower branches of the most heavily infested trees. The location, release numbers, and site data are submitted to a national HWA predator database. These release areas are then monitored for the predator establishment by collecting samples of beetle larvae from the release trees.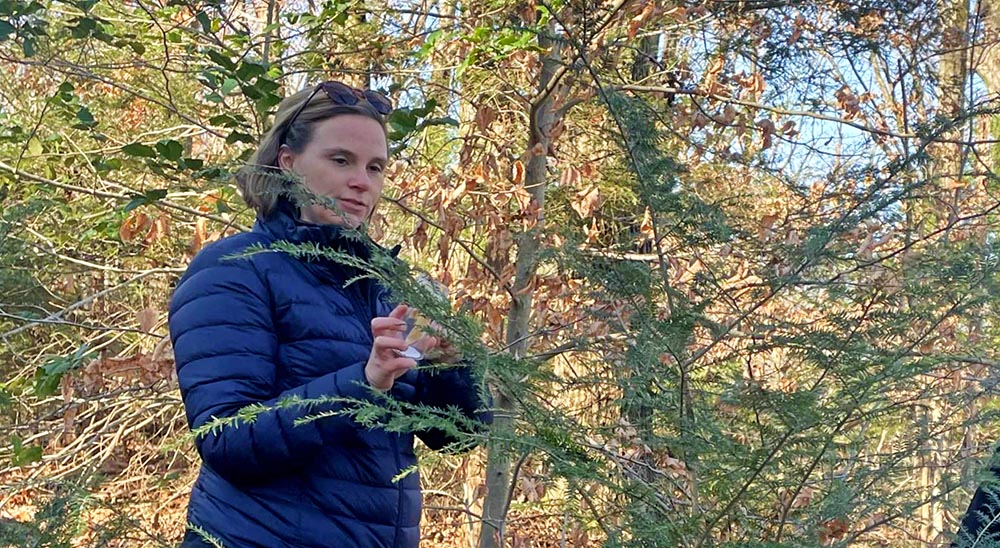 Preferred release sites have generally low HWA infestations levels and hemlocks with full canopies and ample new growth. Additionally, the forest floor must have a layer of partly decomposed organic matter such as leaves and fine woody debris for beetle larvae to survive.
In practice, at least 20% of the trees in a hemlock forest should be infested with HWA before releasing beetles. This ensures the beetles have sufficient prey to feed upon and reproduce.
Releasing these predator beetles is a big step forward for UFMD. Predator beetles have been in high demand in the Eastern U.S. as HWA continue to invest more areas.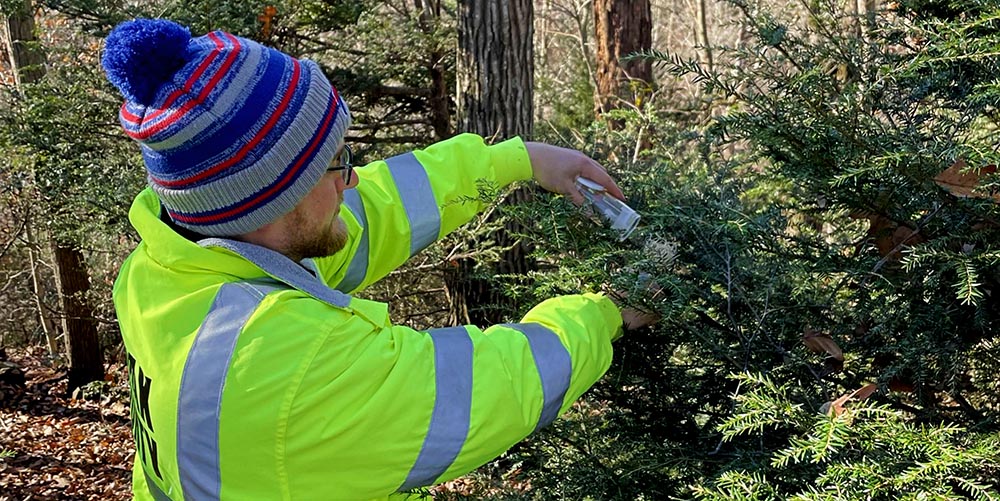 According to UFMD Urban Forester II Patrick Obrien, land managers across the east coast are acknowledging that they cannot rely on chemical treatment forever and are moving towards controlling HWA populations by utilizing predator species and, as a result, there are more infested sites than beetles to go around.
The United States Department of Agriculture (USDA) says more than 400,000 predator beetles have been released across the eastern U.S. since 2003.
This is just the first location the county is working to control. UFMD will monitor and conduct beetle surveys over the course of the next two years, while monitoring hemlock populations and assessing other areas in Fairfax County that could be suitable for future releases.
For more information about Hemlock Woolly Adelgid please visit the County website.