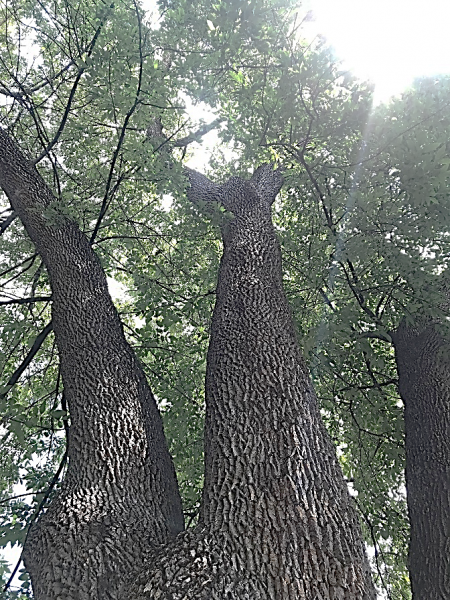 While the trees are waking up from dormancy in the spring, the tiny emerald ash borer (EAB) beetles are beginning to emerge, primed to create a new generation of tree-killers. Spring is the perfect time, right after the trees have leafed out, to protect any ash trees that are of value while the beetles are out and flying.
There are several options available to help protect the remaining ash trees from emerald ash borer. Pesticides are recommended for individual yard or street trees which still have 30 to 50 percent of their canopy intact. Trees that are dead or dying will not respond to treatment of any kind. Depending on the pesticide, it may need to be applied every year, up to every three years. Whatever pesticide is used, always follow the label directions.
The Virginia Department of Forestry (VDoF) has recently adopted an EAB cost share program. Interested parties may apply for up to 50 percent assistance for pesticide injection treatment costs (up to a certain amount).
Please use the form to apply for assistance.
More information about pesticide treatment or other management options for residents can be found at this Slideshare presentation.
For additional information or to schedule a presentation to your civic group, please contact the Urban Forest Management Division at 703-324-1770 TTY 711 or pestmail@fairfaxcounty.gov.