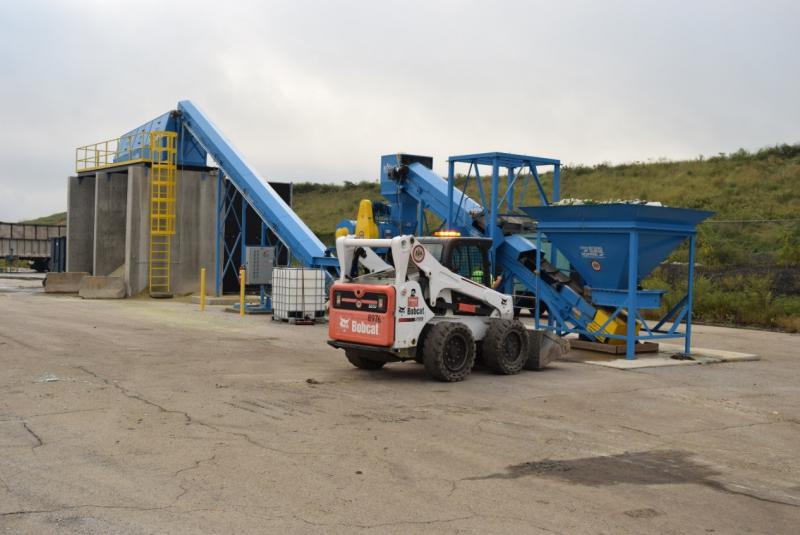 Today, Fairfax County, City of Alexandria, Prince William County, and Arlington County announced a new strategic partnership to recover and recycle glass. In Northern Virginia, glass collected in curbside recycling bins is sent to recycling facilities where it eventually ends up in landfills. During the transportation process to the facility glass is broken and becomes mixed with recycling residue (small bits of plastic and paper) as part of the sorting process, making it unrecoverable. To tackle this challenge, these jurisdictions have committed to collecting glass via purple glass-only drop-off containers and bringing it to Fairfax County's "Big Blue" processing plant, where it will be recycled for use in a variety of projects.
"Fairfax County is proud of this partnership and is looking forward to continuing the growth of true glass recycling in Northern Virginia. By using the unique purple color we are hopeful that our residents will easily be able to identify glass recycling locations throughout NOVA." John Kellas, deputy director of Public Works and Environmental Services.
For partnering jurisdictions, all colors of emptied glass bottles and jars are acceptable materials for glass drop-off. Food residue from jars should be rinsed out before placing glass in the bins. Items that are not accepted include food, plastic bags, lamps or light bulbs, ceramics, porcelain, mirrors, windows, and glass sheets.
Map of Glass Recycling Drop-off Sites
Residents of the partnering jurisdictions who bring their glass recyclables to purple can locations can be sure their glass will be sent to the Big Blue plant for responsible recycling.
In Fairfax County, residents and businesses are encouraged to bring glass to purple drop-off centers at the I-66 transfer station and I-95 landfill complex.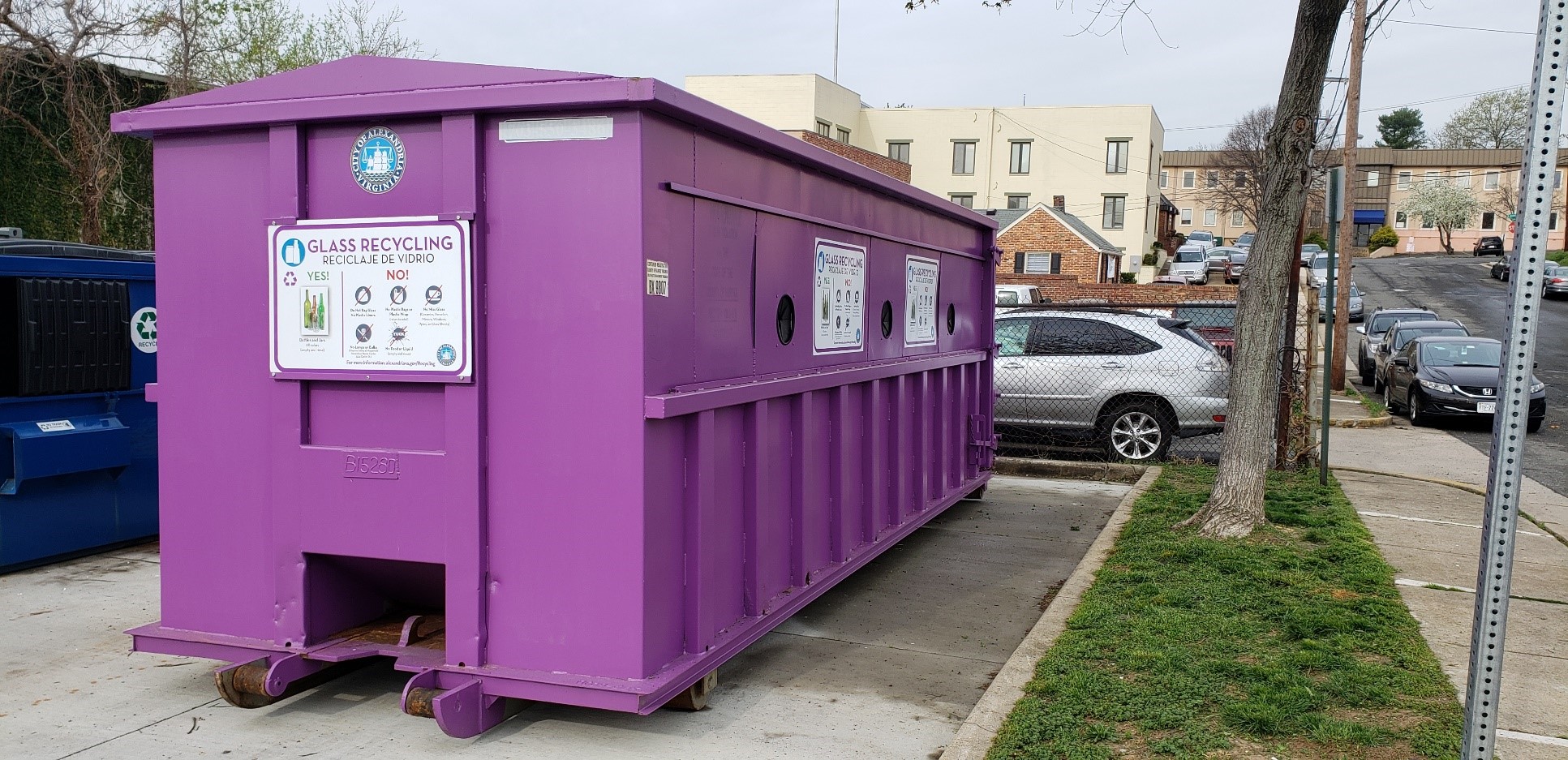 In the City of Alexandria, purple glass-only drop-off bins have been placed at the city's four recycling drop-off centers, which are open 24 hours a day, 7 days a week. The city continues to accept glass as part of its curbside collection.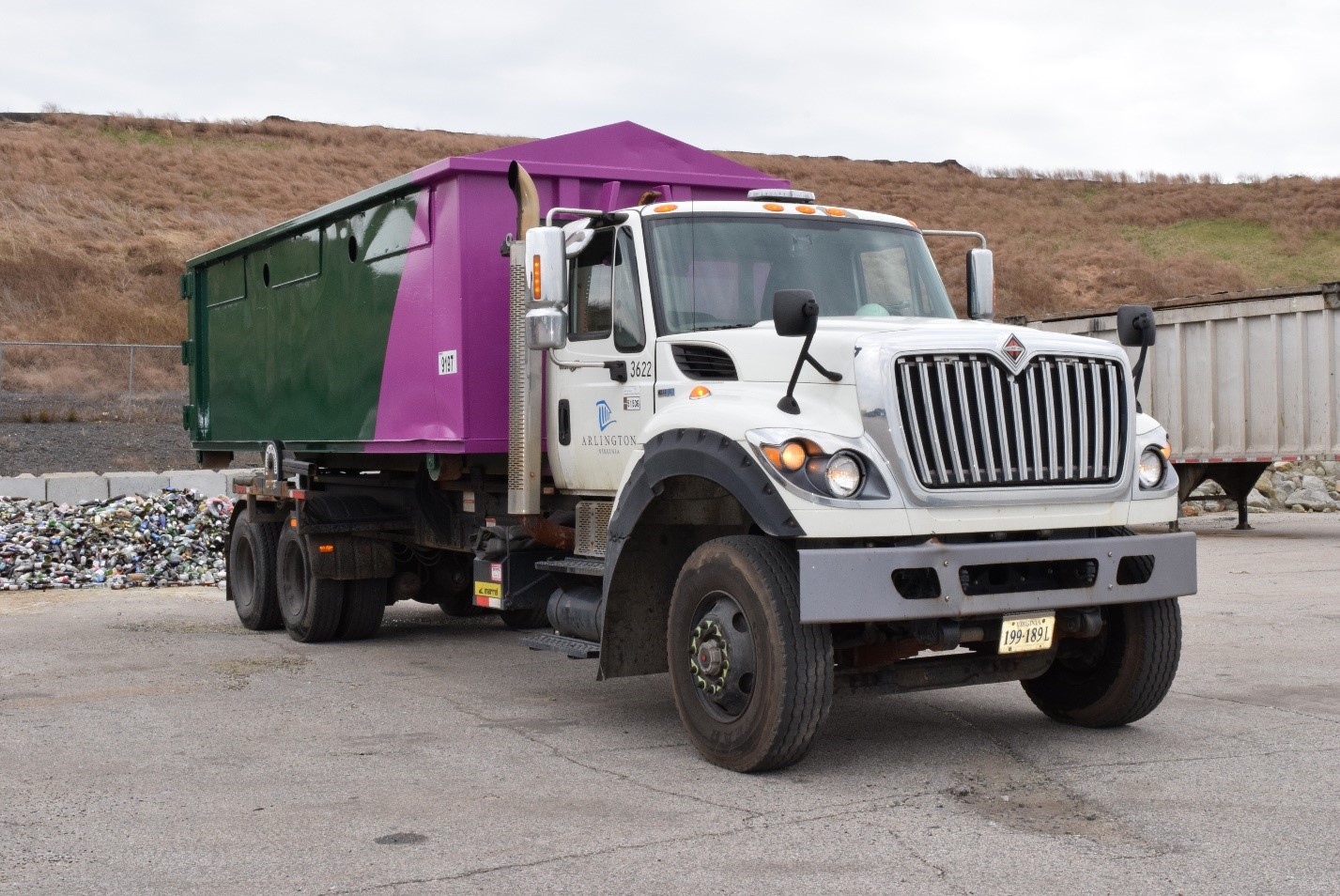 "We are thrilled to be working with our neighbors in Fairfax County to find creative, innovative ways to improve recovery of glass," said Alexandria City Manager Mark Jinks. "This effort shows the Northern Virginia region's dedication to sustainability and its commitment to healthy, thriving communities."
Arlington County's two recycling drop-off centers, located at Quincy Park and the Trades Center, now feature glass-only containers for residents and small business owners operating within the county.
"We are excited for this opportunity to partner with our neighbors and find a regional solution to this issue that helps support our goal to build a sustainable community," said Erik Grabowsky, Arlington County's Solid Waste Bureau chief.
Once glass is brought to Fairfax County's processing plant at the I-95 landfill complex, machinery recovers any metal (such as bottle caps), crushes the glass, removes labels and other detritus, and then screens the product into various grades of sand and gravel. The plant is capable of crushing 20 tons of glass per hour and pulverizes glass bottles and jars into sand and gravel that can be used for paving, construction, and landscaping. The crushed glass can also be used in different drainage and stormwater control applications.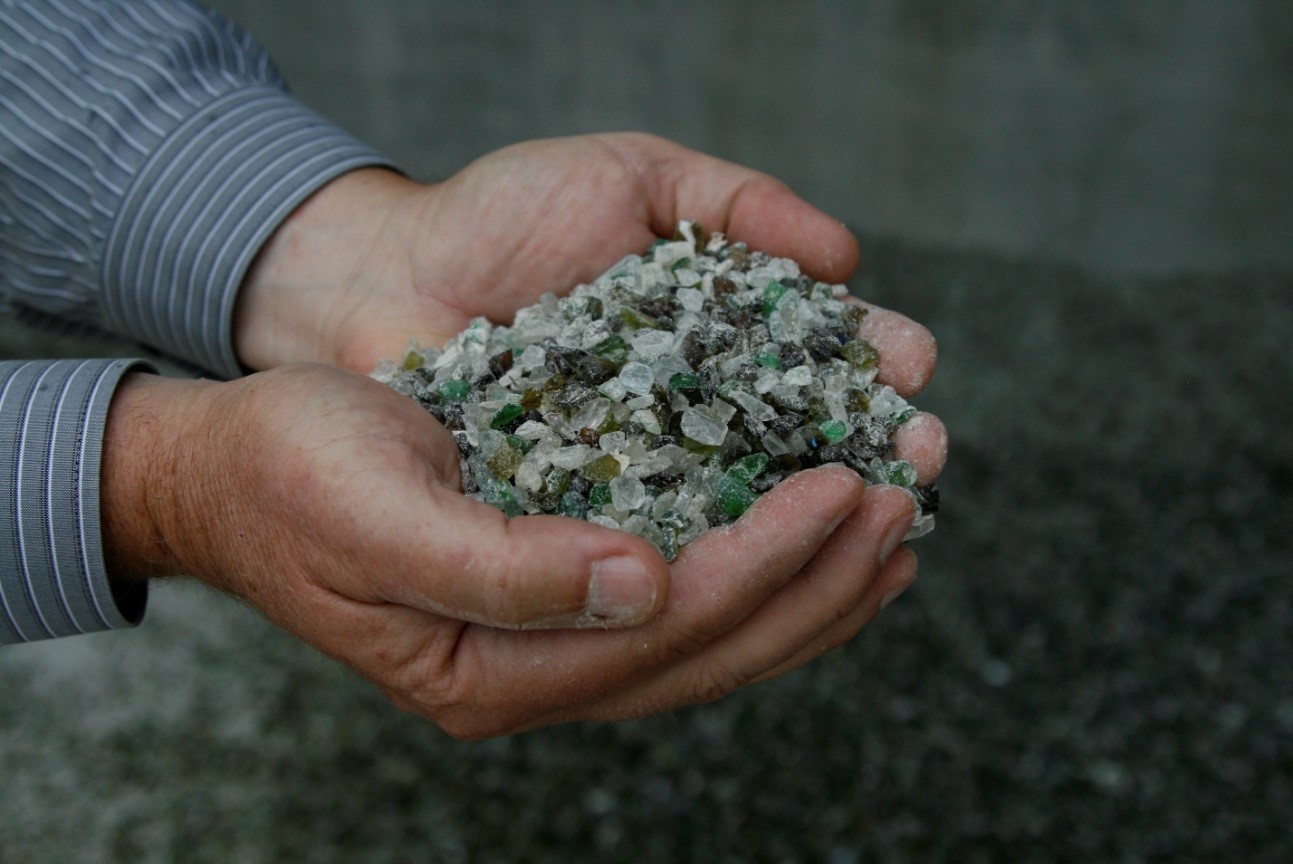 The Purple Can Club currently includes four jurisdictions: Fairfax County, Arlington County, Prince William County and the City of Alexandria. The Purple Can Club is committed to exemplary sustainable solid waste management practices and encouraging its residents to reduce, reuse, and recycle.
For more information about recycling in Fairfax County, visit https://www.fairfaxcounty.gov/publicworks/recycling-trash/glass
For more information about recycling in the City of Alexandria, visit alexandriava.gov/Recycling
For more information about recycling in Arlington County, visit recycle.arlingtonva.us
For more information about recycling in Prince William County, visit pwcgov.org/recycling
For media inquiries, please contact: