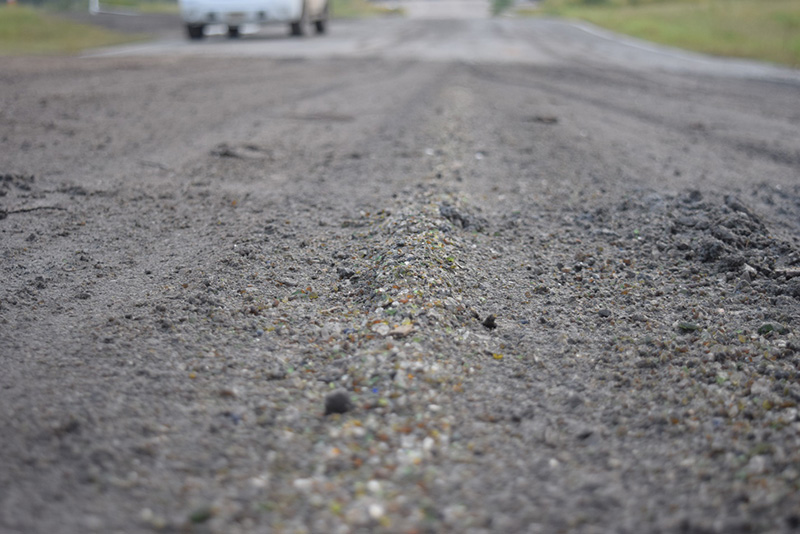 Recent wet weather is a reminder of the destructive power of water and the associated costs of road maintenance and repairs. Water infiltrates voids between traditional stone road bases beneath asphalt surfaces, compromising the substructure and creating potholes.
A new pilot project at Fairfax County's I-95 landfill complex is testing the viability of using a mix of recycled materials to construct and repair failing roads as part of the county's overall push to deploy Smart Cities technologies. The county has partnered with the Virginia Department of Transportation to test Matrix Materials' proprietary blending and construction technique. The project will study the mix's durability and performance throughout the life cycle of the road.
The Virginia Transportation Research Council, a partnership between VDOT and the University of Virginia, will conduct material performance tests. If the pilot project is successful, the technique could be adopted for transportation projects statewide in the future.
This pilot follows a Smart Cities Readiness Workshop held this spring in partnership with the Smart Cities Council. The event was designed to help the county advance its smart cities efforts that are a direct outgrowth of the county's strategic plan to grow and diversify its economy.
 "This pilot is just one of many projects that Fairfax County is undertaking in our effort to become a 'smart community,'" said Robert Stalzer, deputy county executive. "We are working to incorporate innovative new technologies into other infrastructure, like smart streetlights, smart roads and autonomous and connected vehicles."
Matrix Materials has successfully constructed roads, railways, airport aprons, and bike paths in Australia, using repurposed waste aggregates and other solid wastes from the construction, municipal, chemical, utility and mining industries. The company's patented process includes materials selection, blending, and construction techniques to build roadbeds with enhanced structural strength.
The pilot project is replacing an approximately 200-yard length of failing roadway at the landfill complex. The road, which was scheduled for repair, is an ideal location to test new materials because the road is on county-owned property and on-site groundwater monitoring and controls are already in place, and the road is traversed daily by heavy dump trucks, excavators, and loaders.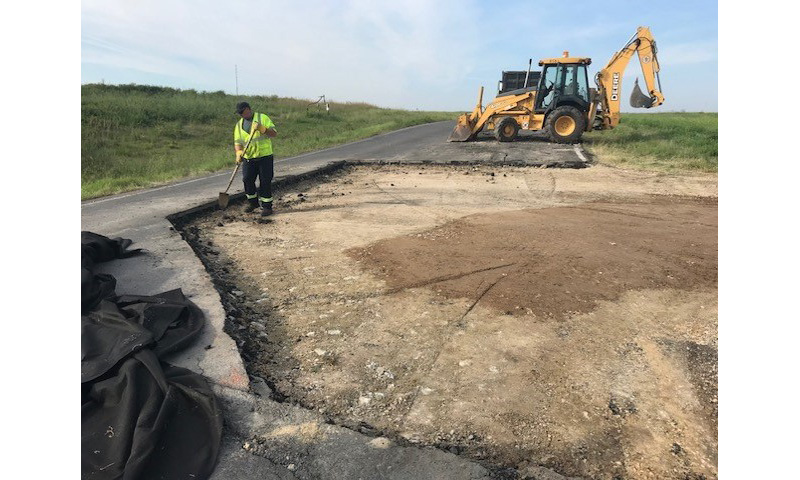 Two material blends are being tested:  a 40/60 mix of ash and crushed glass, and a 25/75 mix of ash and recycled concrete. Staff from the Solid Waste Management Program are installing the road mix with guidance from Matrix Materials. Approximately 400-500 tons of recycled material are being used to fill 2,000 square yards of roadway.
The goal of the project is to:
reduce the use of natural resources;
reduce material, construction, maintenance, and landfill disposal costs;
reduce the facility's carbon footprint;
and to explore more environmentally sustainable transportation construction options. 
"The Matrix Materials design philosophy resonates well with VDOT's goal to optimize performance and cost-effectiveness, while minimizing consumption of traditional raw materials," said Kevin McGhee, associate director of research – pavements, Virginia Transportation Research Council. "Through the pilot project with Fairfax County we look forward to exploring how these concepts may use a variety of traditional waste materials to produce high-performing pavements in an environmentally friendly manner."
Feedstock material is readily available at the I-95 landfill complex. The facility stopped accepting municipal solid waste in 1995, and now only disposes of ash generated from the adjacent waste-to-energy plant and ash from the combustion of solids at the county's wastewater treatment plant.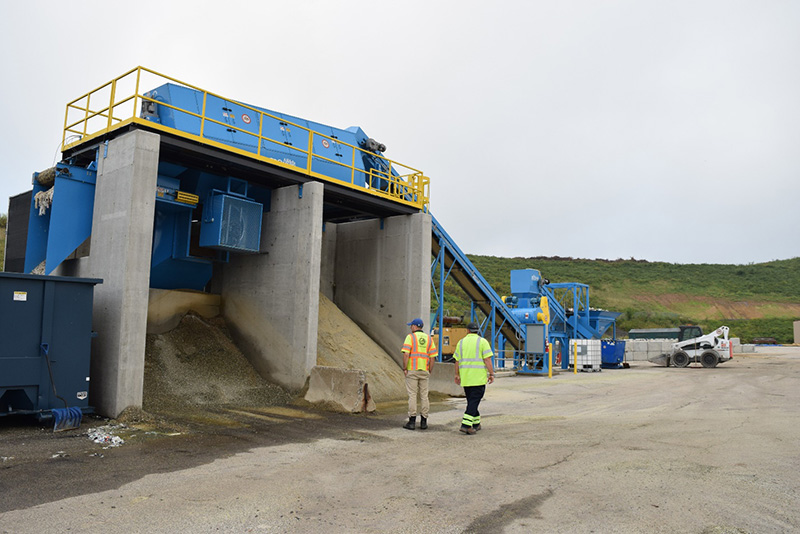 Along with ash, the landfill complex has a growing stockpile of crushed glass available for paving, construction, and landscaping applications. Glass is recovered from two drop-off centers and selected private sector sources and processed on-site in a machine capable of crushing 20 tons of glass per hour.
Providing the location for the pilot project aligns with the Department of Public Works and Environmental Services' sustainability goals, as well as the county's Smart Cities initiative to advance ongoing efforts to use innovative technology, data, and analytics to improve services.
"The Board of Supervisors knows that our region's continued economic success requires a strong commitment to growing our innovation ecosystem so that we attract and retain the workforce and industries of the 21st century," said Dranesville District Supervisor John Foust who chairs Fairfax County's Economic Advisory Commission. "This pilot is an example of how the county can and will work with creative partners to support development and commercialization of new products and technologies."