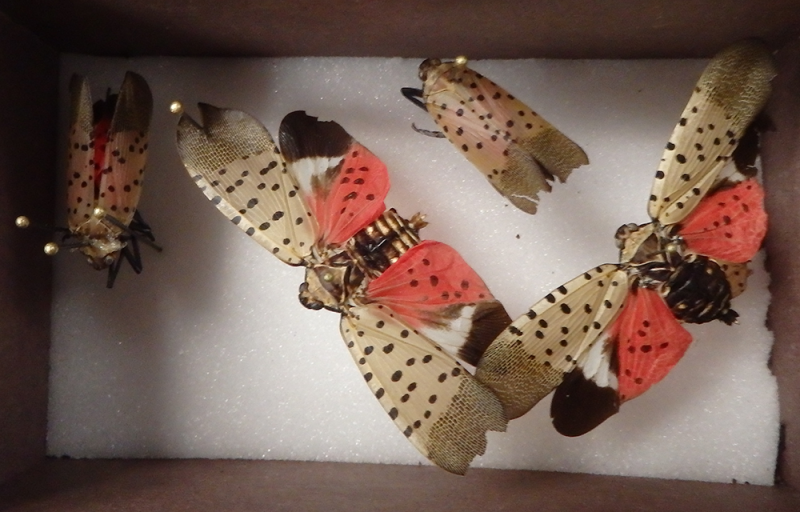 Fairfax County urban foresters and the Virginia Cooperative Extension invite the public and tree care and landscaping professionals to attend a webinar about the spotted lanternfly on Friday, July 17, 2020 from 2:30 to 3:30 p.m. via Zoom.
The webinar includes information about how to identify this invasive tree pest, where it is located, why it is a problem and what Fairfax County urban foresters, tree care and landscaping professionals and residents can do to prevent the spotted lanternfly from entering the county.
The spotted lanternfly (Lycorma delicatula) is an invasive insect that is native to East Asia. It has no known natural enemies in the United States to keep the population under control. This insect feeds on more than 70 types of plants including crops such as apples, grapes, hops and walnuts and damages and kills hardwood trees.
The spotted lanternfly expands its range by 'hitchhiking a ride' on vehicles, outdoor furniture and tools, firewood, nursery stock and other objects moved by human activity.
To sign up for the webinar, please send an email to pestmail@fairfaxcounty.gov. Information about attending the webinar will be sent to you by return email.
Obtain more information about the spotted lanternfly from the Urban Forest Management Division or call 703-324-1770, TTY 711.