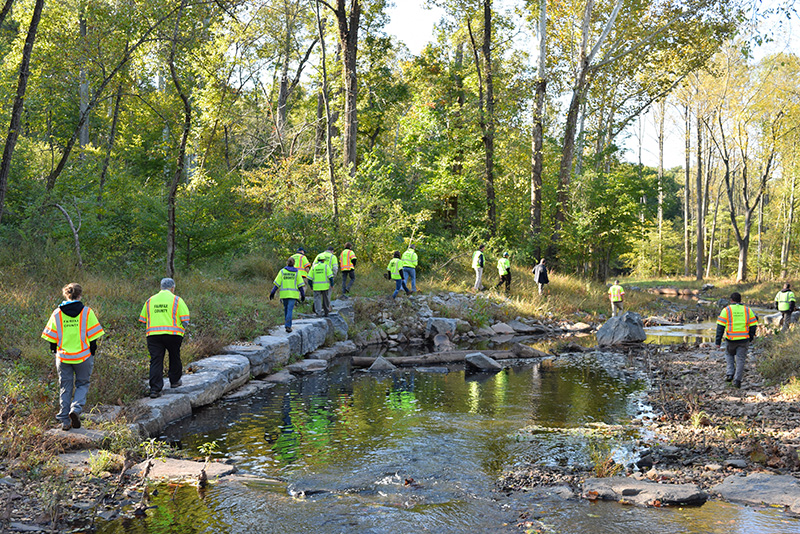 You may have heard of the Fairfax County Department of Public Works and Environmental Services – it's a mouthful, we know – but do you know what we do? We build infrastructure and provide critical services to make Fairfax County a sustainable place for residents to live, work, and play. Our work often goes unnoticed, but we have interesting stories to share, and now we have a way to share them with you.
We invite you to subscribe to our new e-newsletter, Sustainable Communities. Once you've confirmed your subscription, you'll receive news and stories from Public Works, curated from various sources and presented conveniently in one place – your inbox.
Sustainable Communities will include stories about the infrastructure that supports our growing population, and the systems we build to protect water quality and enhance our environment.
To subscribe, simply visit the county's email subscription page and select Sustainable Communities, listed under Public Works and Utilities. Listserv is an opt-in platform. You can unsubscribe at any time.
Here are some fun facts that illustrate the role of Public Works in creating sustainable communities:
Fairfax County has 30 sustainable public buildings certified LEED Silver or Gold by the U.S. Green Building Council.
In 2017, we diverted 361 tons of household hazardous waste from the waste stream, thereby protecting the environment and collection workers.
We maintain about 3,250 miles of sanitary sewer pipes that convey 100 million gallons of wastewater a day to treatment plants. That's dirty water from showers, sinks, washing machines, dishwashers, and toilets.
Rain is conveyed from streets to nearby waterways through our 1,400 miles of pipes and channels. We have management plans for each of the county's 30 watersheds.
We monitor 20 large dams and numerous smaller impoundment structures.
Despite urbanization, tree canopy covers more than 50 percent of the county. Trees improve air quality, reduce erosion, and beautify our neighborhoods.
We're looking forward to sharing our stories with you. Subscribe today.