Replacing the disinfection system improves health and safety, protects freshwater resources, and reduces carbon footprint, chemical storage, and greenhouse gas emissions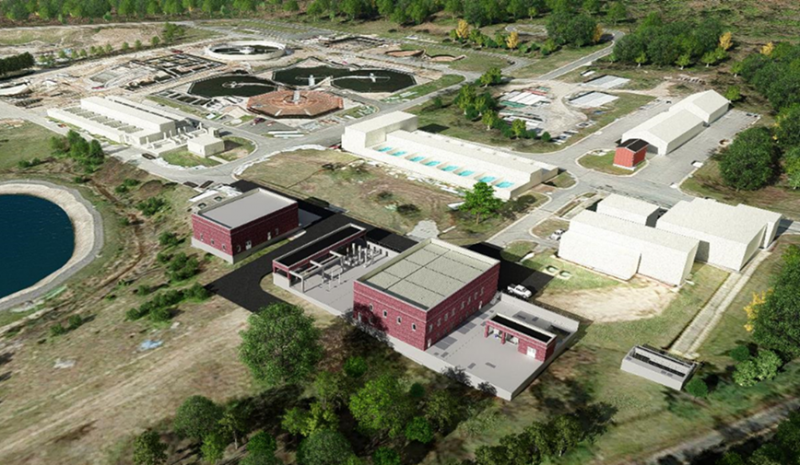 A project to replace the chemical disinfection system with an ultraviolet light system at Fairfax County's Noman M. Cole, Jr. Pollution Control Plant, in Lorton, Va., has earned an Envision Gold award from the Institute for Sustainable Infrastructure. The $72M capital improvement project is one of many upgrades to the plant, which treats more than 40 percent of the county's wastewater.
Following a detailed evaluation of alternatives, ultraviolet disinfection was selected to replace the outdated sodium hypochlorite system, which was complicated to operate, labor-intensive to monitor, and expensive to maintain. Modernizing the disinfection system positions the plant to comply with permits and state regulations for higher flows predicted over the 20-year service life of the facility.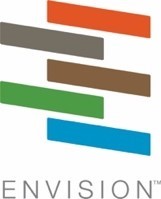 Envision is a rating system for guiding sustainable best practices in infrastructure projects. It provides planners, designers, builders, and stakeholders with a holistic framework for evaluating a project's economic benefits and its impact on the community and the environment. Project sustainability is assessed across five categories: Quality of Life, Leadership, Resource Allocation, Natural World, and Climate and Resilience. These key areas contribute to positive social, economic, and environmental impacts on a community during the planning, design, and construction of infrastructure projects.
Improved Health and Safety for Operators and Public
The UV system exceeds safety regulatory requirements for both plant workers and the general public. The system was designed to disinfect current and projected future flow rates for the life of the project, ensuring reliable disinfection of treated wastewater discharged to Pohick Creek. The project incorporates numerous innovative safety features to keep workers safe while they perform operations and maintenance tasks.
Protecting Freshwater Resources
The project protects the availability of freshwater resources in the area by using treated water for all non-potable activities at the plant. The project has the capacity to treat up to 8.7 million gallons of wastewater a day for use within the plant and 6.6 million gallons of reuse water for offsite uses including the Covanta Fairfax, Inc. waste-to-energy facility, Laurel Hill Golf Club, and the baseball complex at Lower Potomac Park. These uses offset potable water consumption, thereby increasing the long-term availability of drinking water resources in the area.
Reduction in Carbon Footprint, Greenhouse Gas Emissions and Chemicals
Two major chemical uses for disinfection and dichlorination at the plant will be eliminated. Significant benefits of this change include the reduction in greenhouse gas emissions resulting from fewer truck deliveries of liquid chemicals, less local traffic congestion, and reduced exposure of county staff to safety concerns. Transitioning to UV disinfection reduces the net carbon associated with the production of the former chemicals. The facility's hydraulic grade line was modified to allow for the complete elimination of a pump station, resulting in operational energy savings and reduced greenhouse gas emissions.
Innovative Project Delivery Method and New Technology
This was the county's first project to use Construction-Management-At-Risk (CMAR), an alternative project delivery method that encourages collaboration and teamwork among the owner, engineer and contractor by working together on an ongoing basis throughout the duration of the project. The CMAR method allows the contractor to provide input earlier, which leads to a more cost-effective, more constructible, and more sustainable project. As a result of CMAR, several design improvements were made that resulted in cost savings and sustainable benefits including reusing salvageable material from the project for other on-site uses, repurposing two existing buildings for future use, and incorporating LED lighting.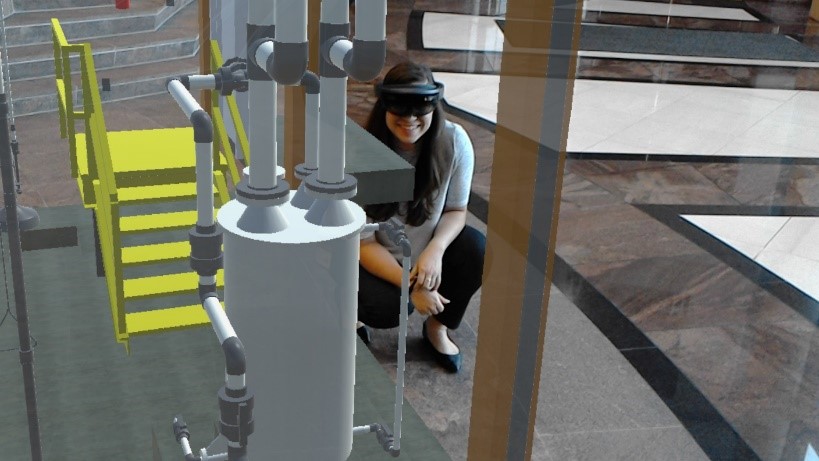 This was the first county project to use mixed reality – a technology that superimposes holographic images in an existing environment, such as in a large room or on a table – to enhance design and construction processes. During the quality control period, plant operators and engineers wearing special goggles explored a hologram of a 3D model to get a realistic sense of the space before construction. Based on their recommendations, sampling and instrument locations were modified to meet their needs, which will save money on future operations and maintenance.
Background
The disinfection system replacement project was designed by Hazen and Sawyer. Ulliman Schutte Construction is the construction manager, and the Department of Public Works and Environmental Services is managing the overall project. This is the department's second Envision award, following the Huntington Levee's Bronze award last year.

The Institute for Sustainable Infrastructure was founded by the American Society of Civil Engineers, American Council of Engineering Companies, American Public Works Association, and the Zofnass Program for Sustainable Infrastructure at Harvard University Graduate School of Design. To earn an Envision award, a project must be validated through a rigorous third-party review process.