Application Overview

                                                                      

Key Documents / Links
Area: 12.28 Acres                                                                                      ZAPS Overview
Status: Approved                                                                                      Current Plan
Applicant Name: CARS-DB1, LLC
Application Information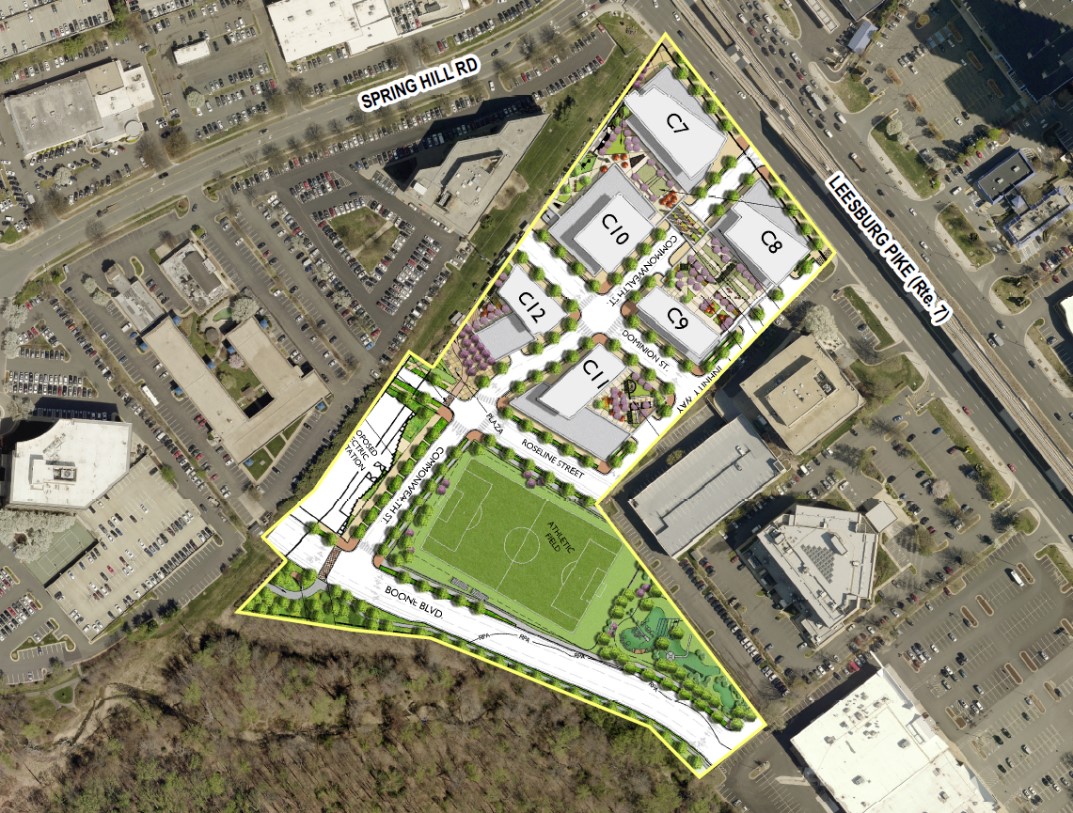 The subject property is located to the south of Leesburg Pike and east of Spring Hill Road, and includes a portion of a Board of Supervisors-owned parcel which contains overhead electrical transmission lines. This application was originally filed concurrently with RZ 2011-HM-012, known as Dominion Square West, which was approved in February, 2017. The application was reviewed with RZ 2011-HM-027 (Sunburst at Spring Hill Metro). FDP 2011-HM-013 has been filed for the proposed Dominion Power electrical substation.
The application proposed to redevelop an area which is currently developed with several automobile dealerships. The rezoning includes a total of six structures, including a mix of office, retail, residential and hotel uses. The buildings would range in height from 140 to 350 feet, with the larger structures closer to the Spring Hill Metrorail station.  None of the existing structures are proposed to remain.
Major transportation improvements will include the extension of Boone Boulevard, Roseline Street and Dominion Street, which will eventually provide grid connections when neighboring sites are redeveloped, as well as contributions toward the Tysons-wide and Tysons Grid of Streets transportation funds.
The layout includes a full size rectangular athletic field and several rooftop park spaces. The layout also depicts landscape improvements to the Board owned parcel. This parcel contains existing overhead electrical transmission lines and will contain a 10 foot wide bike trail which would link the Old Courthouse Spring Branch Stream Valley Park to the Spring Hill Metro Station.
As part of the redevelopment, the applicant will dedicate land to accommodate a new electrical substation, a critical need identified for Tysons. This substation will be located in the southern portion of the East Land Bay, partially on the CARS property and partially on the Board-owned parcel, as well as partially on the Sunburst (RZ 2011-HM-027) property under the concurrent FDP.
Related Cases