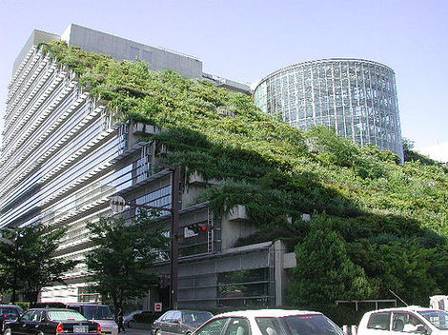 The Plan seeks to transform Tysons into a place that is more sustainable than today. Transit-oriented development should reduce automobile driving, resulting in fewer greenhouse gas emissions. Tysons' compact development pattern is also more energy-efficient than low density, suburban style development. As the network of parks and open space at Tysons is developed, the existing streams (Scotts Run and Old Courthouse Spring Branch) will be restored and enhanced. Existing tree canopy will be preserved and new tree plantings encouraged throughout Tysons. Other significant features of the Plan's Environmental Stewardship include:
Green Buildings - The Plan calls for all new residential buildings to achieve LEED (Leadership in Energy and Environmental Design) certification, or an equivalent green building standard. Office and other nonresidential buildings are expected to achieve the higher standard of LEED Silver.
Stormwater Management - The Plan calls for the use of Low Impact Development techniques such as rain gardens, vegetated swales, porous pavement, and vegetated roofs. It also calls for the retention of the first inch of rainfall on-site, or for stormwater management measures equivalent to the current LEED standards.