Application Overview

                                                                      

Key Documents / Links
Area: 5.4 Acres                                                                                            ZAPS Overview
Status: Approved                                                                                        Current Plan
Applicant Name: International Place at Tysons, LLC
Application Information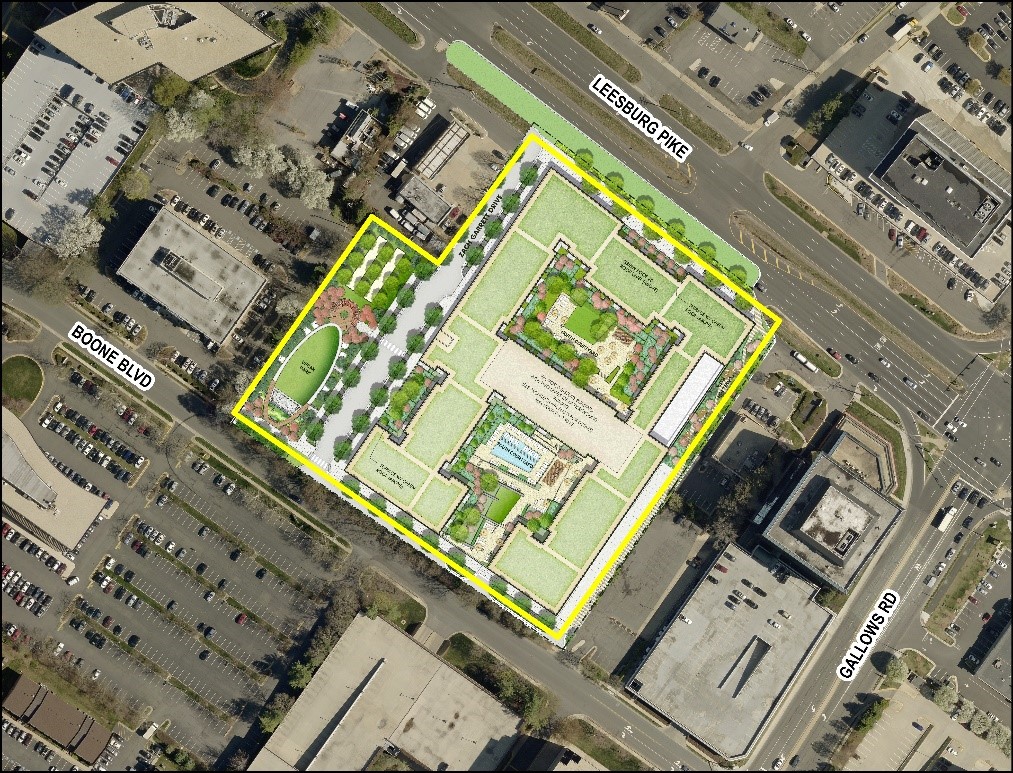 The subject site is currently developed with an auto dealership showroom/sales and service building, which is proposed to be removed. Under the approved layout, the former auto dealership would be replaced with a mixed-use building containing ground level retail and eating establishment space with residential uses above.
The application proposed to redevelop an area which is currently developed with several automobile dealerships. The rezoning includes a total of six structures, including a mix of office, retail, and residential uses. The buildings would range in height from 85 to 400 feet, with the larger structures closer to the Spring Hill Metrorail station. None of the existing structures are proposed to remain.
The application proposes two urban parks for public use, as well as inner courtyards for private resident use.
Major transportation improvements include the construction of Zach Garrett Drive, which will connect Boone Boulevard and Route 7. The application also includes improvements to the Route 7 and Gallows Road intersection, which will provide pedestrians with a safer and more efficient route to and from the property.
Related Cases