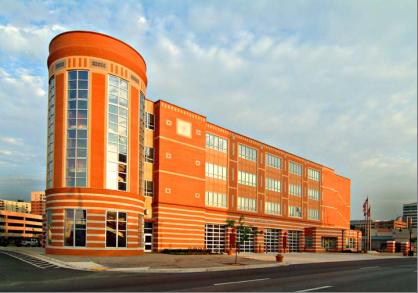 The Plan calls for new infrastructure and public facilities to serve residents and employees at Tysons. In addition to transportation infrastructure, there will be expansions to existing water, wastewater, stormwater, and electrical systems. Public facilities planned for Tysons include parks and recreational facilities, new elementary schools, fire stations, a satellite police station, and a community library.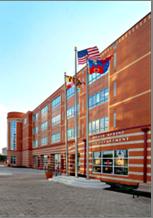 Urban Models - As Tysons redevelops, facilities like schools and fire stations may be located on the first couple of floors of new office buildings. Likewise, recreational facilities will include athletic fields provided on rooftops and on top of parking garages. Wherever possible, civic uses will be co-located, such as a library with an arts center or a fire station with a police station.
Phasing of Public Facilities - The Plan calls for the land and/or building space needed for public facilities at Tysons to be provided by developers during the first 10 or 20 years of implementation. The Plan also calls for developers to cooperate in providing public facilities within their districts or subdistricts, such as the grid of streets, the system of parks and open space, and stormwater management facilities.
Examples of Urban Fire/Police Station - The photos on the this page show Fire Station #1 in Silver Spring, Maryland. This includes a police substation on the second and third floors, and a children's fire safety exhibition center on the fourth floor.