Application Overview

                                                                      

Key Documents / Links
Area: 4.93 Acre                                                                                         ZAPS Overview
Status: Approved                                                                                     Current Plan
Applicant Name: 1587 Springhill Holdings, Inc.
Application Information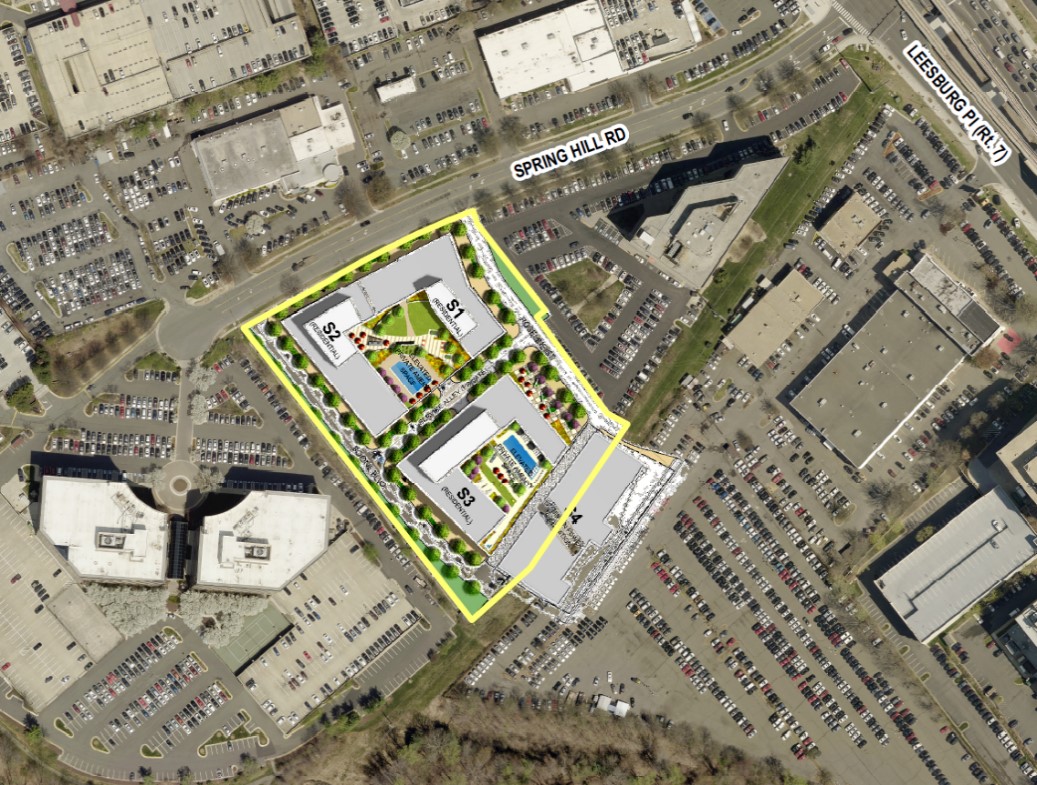 The subject site is currently developed with a two-story motel and a restaurant. The rezoning application includes two redevelopment options. Option A contains three residential buildings; Option B proposes two residential buildings and one office building. Each building will have retail space included. Heights for the buildings range from 225 to 270 feet.
This application was reviewed in concert with the Dominion Square East application, RZ 2011-HM-013. FDP 2011-HM-027 (associated with this application) and FDP 2011-HM-013 (associated with the Dominion Square East Land Bay application) has been filed for the proposed Dominion Power electric substation. This public facility is shown as Building S4 on the CDP.
Major transportation features include the realigned Boone Boulevard and contributions to the Tysons-wide Transportation Funds. No major park facilities are proposed with this rezoning application; however, interior courtyards and plazas adjacent to the buildings are proposed, as are cash contributions for park facilities in the area. In addition, the applicant will provide a contribution for athletic fields.
The applicant will dedicate land to accommodate a new electrical substation, a critical need identified for Tysons. The proposed substation is shown as Building S4 on the development plan, and would be provided in concert with the Dominion Square applications. As shown, it would include land in this application, as well as land in the Dominion Square East (RZ 2011-HM-013) application owned by both the Board and CARS.
Related Cases