Application Overview

                                                                      

Key Documents / Links
Area: 6.83 Acres                                                                                               
Status: Under Review                                                                                
Applicant Name: Tysons Development LLC
Application Information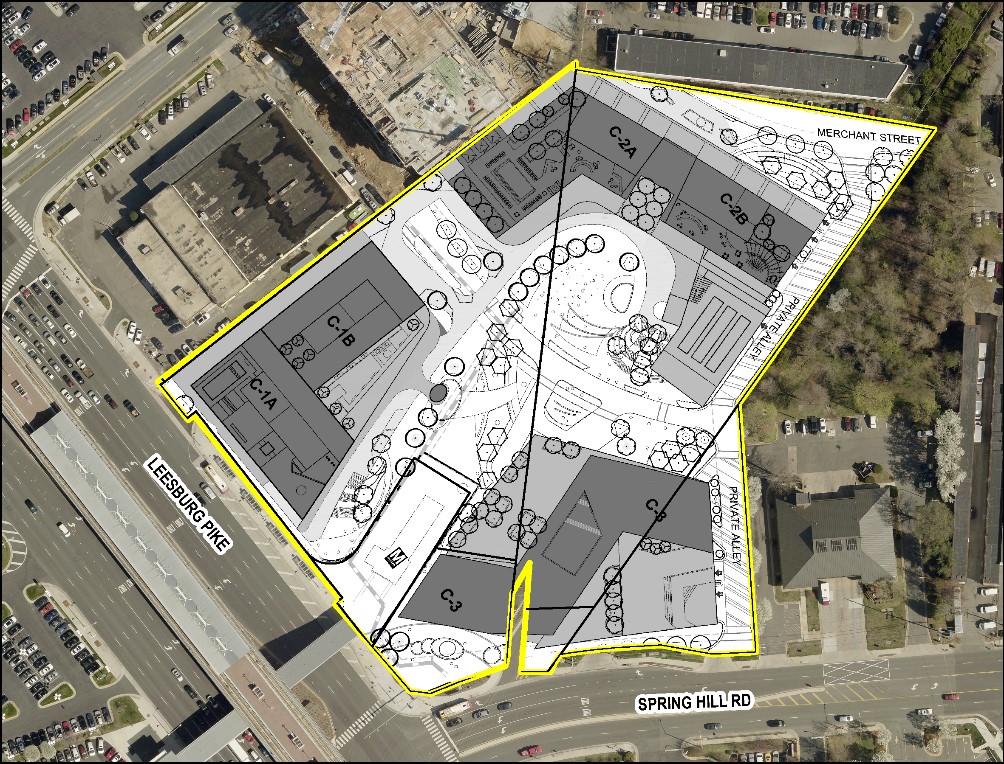 The subject property is located directly adjacent to the Spring Hill Metro Station, with frontage on Route 7 and Spring Hill Road. This property was previously the subject of RZ 2010-PR-014C, which was withdrawn. Currently, the property is occupied by car dealerships and service areas, as well as one low-rise office building.
The application proposes fives buildings, one of which is a 615-foot tall "Iconic Tower" (building C-3) that will have retail, hotel and condominium uses. The application also includes a Performing Arts Center, as well as four more buildings with options for uses that include residential, retail and office space.
A Civic Plaza and Performing Arts Center are proposed on this site, as part of an overall vision for the site as an "arts hub" within Tysons.
Major transportation improvements proposed include the relocation of the Metro Station's Kiss and Ride lot, and the construction of a grid connection.
Related Cases