Massive job layoffs at large factories dominate the headlines when it comes to news about manufacturing.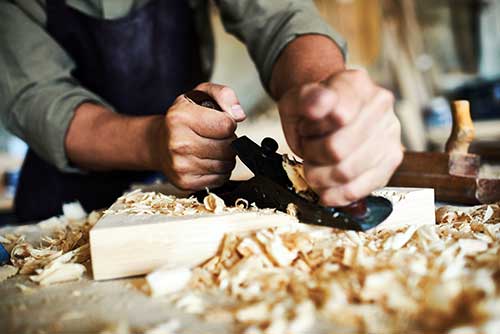 What may be surprising, however, is that small, handmade craft manufacturing is making a comeback. More than two-thirds of manufacturers in Virginia employ 20 people or fewer, according the U.S. Census Bureau.
To help more of these businesses to open, Fairfax County Board of Supervisors adopted new zoning rules on Dec. 4, 2018, for what's called small-scale production. The law greatly expands the areas where artisan manufacturers can set up shop.
Furniture, custom jewelry, textiles, baking, coffee roasting, vertical farming and 3D printing — these are the kinds of cleaner, quieter, small, maker-businesses that the new regulations will help.
County leaders want to encourage more small-batch makers to go into business because they can help revitalize neighborhoods, fill empty buildings and create new jobs. Craft manufacturers can fill vacant commercial space no longer viable for traditional retail while enlivening older commercial areas with new activities and local enterprise.
Previously, craft manufacturing was only allowed in industrial districts, except for craft breweries and distilleries. Now, these producers will be allowed in most commercial and mixed-use districts, from Annandale and Richmond Highway to Tysons and Reston.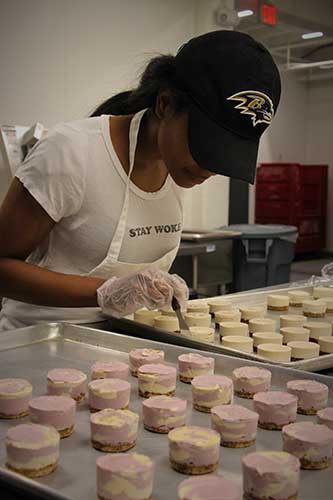 The new rules define small-scale production broadly to include the entire manufacturing process from design to production to packaging. The rules also allow these makers to offer retail sales, training and education.
Small manufacturers would be limited in size to 6,000 to 10,000 square feet, depending on the zoning district where they're located. However, most craft manufacturing businesses are less than 5,000 square feet.
The new regulations also include restrictions to ensure these small businesses are good neighbors, such as requiring production and storage to be inside to prevent noise or odors.
Because craft manufacturers can act as both producers and retailers under the rules, this dual role makes the businesses a good fit for mixed-use areas. They can help draw foot traffic to older established areas and bring new life to neighborhoods.
To bolster this placemaking function, the zoning regulations require these manufacturers in commercial or mixed-use districts offer retail sales, tours, classes or other direct interaction with the public.
As part of the overall effort to stimulate urban manufacturing, the Fairfax County Office of Community Revitalization is also conducting a study of these businesses in the county, in conjunction with a national specialist in this field. The study will outline recommendations for supporting small-scale production countywide, and is expected to be completed by early next year.
#  #  #