Countywide Strategic Plan
Countywide Strategic Plan
The first-ever Countywide Strategic Plan was adopted by the Board of Supervisors in 2021. The Plan focuses on 10 Community Outcome Areas and sets a clear, unified, community-driven vision for the next 10-20 years. The Annual Report outlines the steps taken over the past year to implement the Countywide Strategic Plan.
If you need the information in an alternate format, please call 703-324-7329, TTY 711.

One Fairfax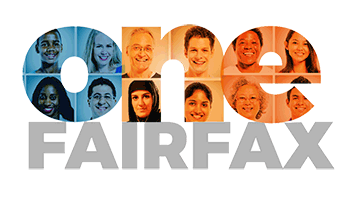 One Fairfax is a joint racial and social equity policy of the Fairfax County Board of Supervisors and School Board. It commits the county and schools to intentionally consider equity when making policies or delivering programs and services.
It's a declaration that all residents deserve an equitable opportunity to succeed — regardless of their race, color, sex, nationality, sexual orientation, religion, disability, income or where they live.
From county data, dashboard, demographics, interactive mapping and reports, there is a wealth of information available to review.
Projects
Parks / Planning & Development Projects
Public Works & Environmental Services Projects
Organizational Reports
The commission engages the community in an open and transparent process to recommend changes towards the goal of maintaining a safe community, ensuring a culture of public trust and making sure county polices provide for the fair and timely resolution of police-involved incidents.