Visit one of our offices to get your vital record. See important details below before visiting.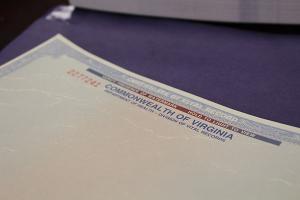 Fairfax County Office of Vital Records issues certified copies of vital records (or "certificates") for these events that occurred in Virginia:
Births: June 1912 +
Marriages: 1936 +
Divorces: 1918 +
Deaths: June 1912 +
Birth records become public information after 100 years while death, marriage and divorce records after 25 years.