Starting a Business Guide
Business-Specific Guidance
Some specific business types have different, or additional, requirements.
We want your small business to succeed and our Business Experience Program—known as BizEx for short—can help you.
Call BizEx at 703-324-2694, TTY 711 or email BizEx@fairfaxcounty.gov.
If your phone call isn't answered right away, please leave a message or send an email. We aim to respond to your call or email before the end of the day.
If you need assistance in a language other than English, please set up an appointment in advance.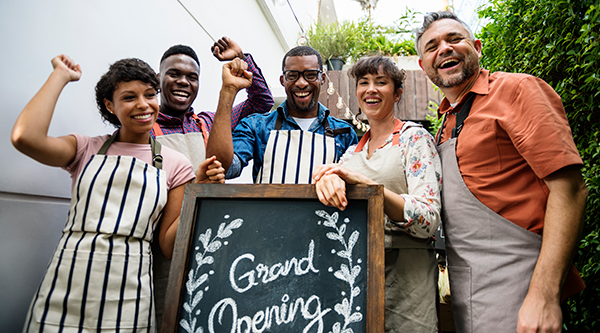 A Note About This Information
The purpose of BizEx is to assist entrepreneurs in learning about the permits and processes, specific to Fairfax County, that are necessary to open a business in Fairfax County. Please note that since each piece of property, every building and every business is unique, the guidance provided on these webpages is general process guidance. As you proceed through the permitting process you may receive site-specific of business-specific guidance, which will supersede this information.
There are federal and state regulations, processes and permits that are also necessary prerequisites to opening a business. Listed below are some of the most common. Please consult business advisors including legal and tax professionals who can help you make the best decisions to set your business on a path to success. We have linked to federal, state and Fairfax County-supported resources to help you. Please check out the links and ask everyone you talk with where else you may find information.
Pay attention to your sources. Non-County information provided on these pages is shared for general education purposes. Just as you will get some overlapping information about starting a business from an attorney and an accountant, some but not all of the information from each of the resources linked on these pages may overlap. To be sure you have the most current, correct information, your best bet is to go directly to the original host source.