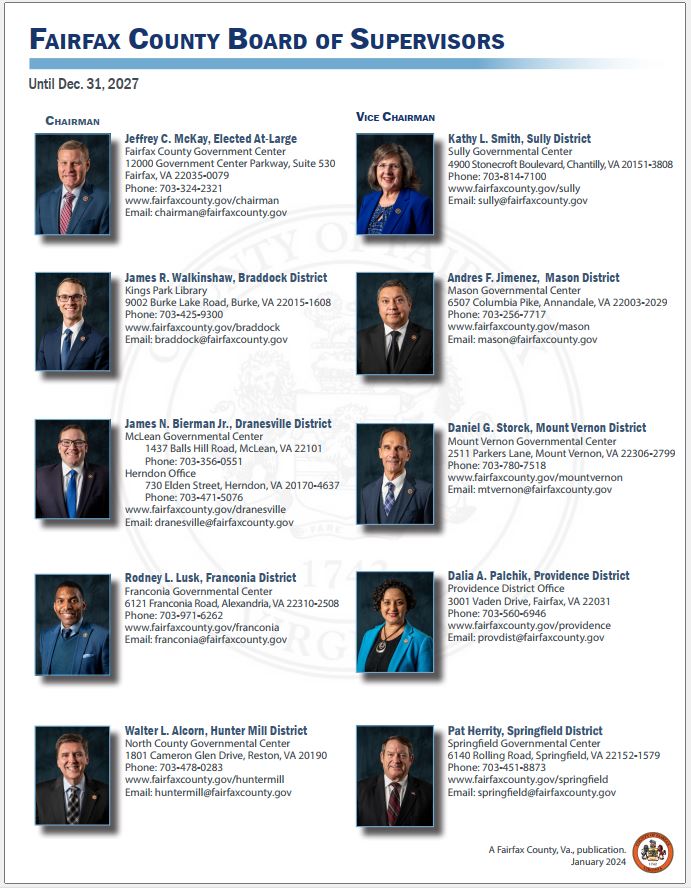 Fairfax County has an elected Board of Supervisors consisting of nine members elected by district, plus a chairman elected at-large. The law requires that districts be of approximately equal population and that the supervisors (other than the chairman) be residents and qualified voters of their districts and be elected only by voters living in those districts. All voters in the county may vote for the chairman. The Board elects the vice chairman annually from among its members at its first meeting in January.
Board members are elected for four-year terms.
There is no legal limit to the number of terms a member can serve.
Each Board member receives annual compensation of $95,000 per year, except the chairman who receives $100,000 per year.
Current Board of Supervisors terms expire Dec. 31, 2023.