Historic and Heritage Resources
Older buildings and neighborhoods in Fairfax County are part of Fairfax County's "heritage resources" and are economic and social investments that pay dividends. These sites and buildings also tell the history of the built environment in the county, which includes Native American hunting camps and long-term settlements, the tidewater plantations of George Washington and George Mason, Civil and Spanish-American War campsites and training grounds, as well as the 20th century planned town of Reston and its 19th century counterpart Dunn Loring.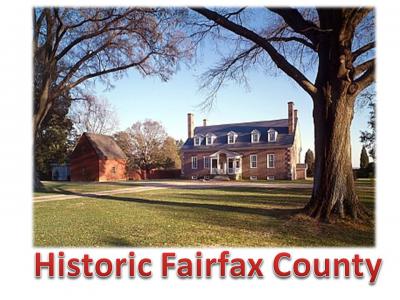 Video Series: History of Fairfax County
Learn about some of the significant moments in Fairfax County's history over the last 275 years.