Driveway Coverage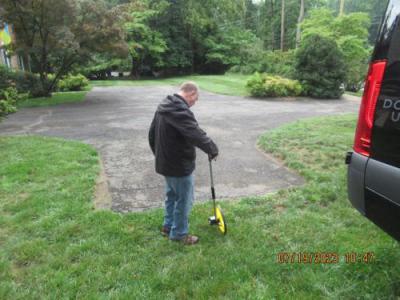 Summer events and traditions like graduation parties, cook-outs, or students home from college – and the vehicles that come with them – may have you thinking about the need or convenience of a driveway expansion. If so, please note your lot may be subject to Zoning Ordinance regulations that limit how big the driveway can be if:
Your property is developed with a single-family detached dwelling;
Your lot size is 36,000 square feet or less; and
Your property is zoned R-1, R-2, R-3, or R-4.
If all of the above apply, the percentage of your front yard that can be surfaced area for vehicle or trailer parking is:
25 percent if your lot is in the R-1 or R-2 District; and
30 percent if your lot is in the R-3 or R-4 District.
This informational flyer is available as a resource for determining the zoning district for your lot. Additional information, including what counts as surfaced area and exceptions to these regulations, can be found on the Department of Code Compliance (DCC) Yard Coverage flyer (see under Front Yard Regulations).
Contact Information
Deputy Director
703-324-3807, TTY 711