Get the family outside, active and reading with a fun, social distance-friendly way to spend an autumn day — Fairfax County Public Library's children's picture book StoryWalks®.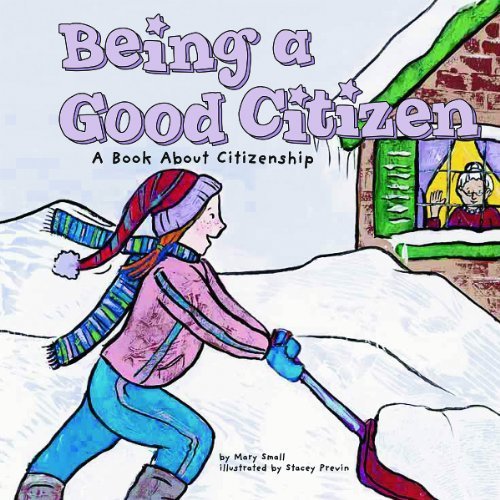 Chantilly Regional Library's StoryWalk now features Being a Good Citizen by Mary Small. "In this endearing character education tale, readers learn about the different things they can do every day to be a good citizen, including having manners, strong values, and helping local government. Through charming illustrations and supportive, read-aloud text, young learners will discover a pride in their community and themselves" (publisher's note). To find it outside the branch, look for the flamingos and follow along to the left of the building.
The latest story at Martha Washington Library's interactive trail is Muncha! Muncha! Muncha! by Candace Fleming. The book follows Mr. McGreely, who — after planting the garden he has dreamed of for years — tries to find a way to keep some persistent bunnies from eating all his vegetables. Make an express stop in the branch after completing the StoryWalk to pick up the accompanying bunny nose take-and-make craft. 
StoryWalks combine the pleasure of reading and the joys and benefits of taking a walk outdoors. This self-directed learning opportunity consists of a deconstructed children's book. Each page of the book is mounted separately, and families walk from one page to the next to read the story. These interactive trails build children's interest in reading while encouraging healthy outdoor activity for both children and adults.
StoryWalk® was created in 2007 by Anne Ferguson in Montpelier, Vermont. She was looking for ways to promote physical activity, early literacy and family time together in nature. With the help of Rachel Senechal, Kellogg-Hubbard Library and the Vermont Bicycle and Pedestrian Coalition, StoryWalks were born. Contact your local branch to see if it offers a StoryWalk.