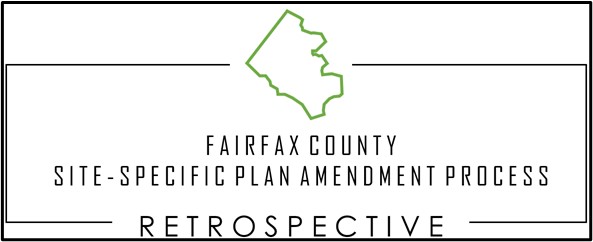 This fall, Fairfax County is evaluating how proposed land use changes to the Comprehensive Plan are evaluated through the Site-Specific Plan Amendment (SSPA) process. A survey has launched to gather community and stakeholder feedback that the Planning Commission and Board of Supervisors will utilize as they review the current process and identify appropriate changes. 
The SSPA process was established in 2017 and operates on a four-year cycle that gives the public the opportunity to submit and review proposed land use changes for individual sites. The community survey for the SSPA process focuses on three themes – inclusion and community engagement, timeline, and nomination criteria – and gives the public the opportunity to submit comments. 
Watch an overview of the SSPA process.
The public is encouraged to take the community survey now through midnight on Friday, Dec.10. The survey is available in multiple languages, including Spanish, Korean, Farsi, Vietnamese and Chinese. Survey findings will be used along with a staff analysis to help inform discussions with the Planning Commission and Board of Supervisors on potential process changes. Changes, if any, are expected by mid-2022.
Email updates on the evaluation of the SSPA process will be delivered through the Comprehensive Plan Announcements listserv. For more information about the current SSPA process, please visit the SSPA webpage, which includes resources and information on the purpose of the process, how it works and how to get involved in current plan amendments.