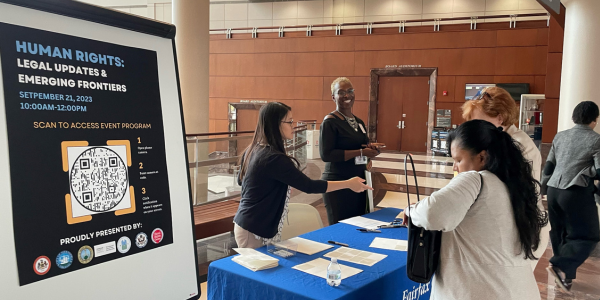 Our Office of Human Rights and Equity Programs played host to a critical multi-jurisdictional event today aimed at addressing the challenges faced by families and individuals in Northern Virginia. "The State of Human Rights: Legal Updates and Emerging Frontiers," brought together renowned experts on housing and employment in the region for discussions surrounding fair housing and equal employment opportunities, shedding light on the intricacies of combating discrimination. Keynote speakers at the event included:
Demetria McCain, the Principal Deputy Assistant Secretary for Fair Housing and Equal Opportunity at the U.S. Department of Housing and Urban Development. McCain delivered a thought-provoking address focusing on the disparate impact of discrimination in the housing sector.
Mindy Weinstein, Director of the Equal Employment Opportunity Commission's Washington Field Office , who presented insights into the recently enacted Pregnant Workers Fairness Act , highlighting its significance in the context of equal employment.
Partnerships and collaborations were a key feature of this event,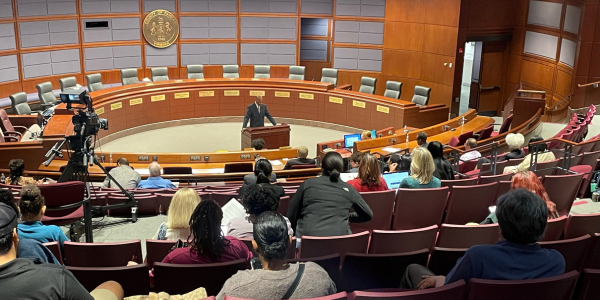 with the Equal Rights Center, City of Alexandria, Loudoun County and Prince William County actively participating in the discussion. This unified approach underscores the importance of regional cooperation in effectively addressing housing and employment discrimination.
Housing discrimination can occur during critical life moments such as renting, buying a home, securing a mortgage, and even in situations where people are denied the use and enjoyment of their own residences.
Employment Discrimination occurs during the job recruiting or hiring process, or in the workplace itself. It is manifested when employment decisions, such as hiring, layoffs, pay, or other work-related terms and conditions, are influenced by factors unrelated to qualifications or job performance.
In the event that individuals encounter discrimination, our Office of Human Rights and Equity Programs stands as a steadfast resource. Its mission is to ensure equal opportunity and to champion justice, diversity, and inclusiveness by safeguarding the civil rights of all within Fairfax County. It actively receives and investigates complaints alleging violations of the Fairfax County Human Rights Ordinance, manages the county's Fair Housing Plan, administers the county's Equal Employment Enforcement program, and ensures compliance with all federal, state, and county mandates, thereby granting equal access to all county services, programs, and employment opportunities.
For more information, contact the Office of Human Rights and Equity Programs, at 703-324-2953, TTY 711.