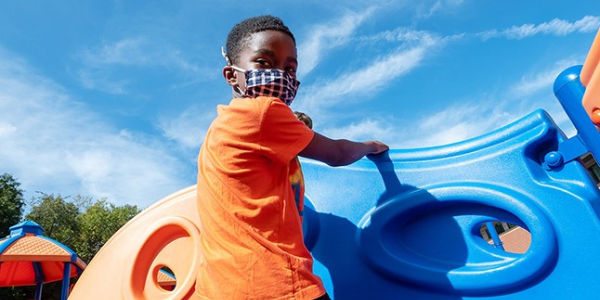 "School's out for summer" as the popular lyrics go. 
In addition to all possibilities at our parks and other places to enjoy summer, our Fairfax County Public Schools also welcome you.
School blacktops, playgrounds, outdoor basketball and tennis courts, and tracks are available for use by individuals (not organized groups) without being scheduled.
Please keep the following in mind when using these facilities:
Use is allowed from dawn to dusk, except during school hours or when being used for school activities or other scheduled programs.
Facilities must be shared with anyone else who wishes to use them.
Please leave the facilities as you found them. Remove any waste or debris from the property.
Visit the FCPS availability webpage for more information on the usage of school grounds and facilities.
Prohibited Items/Activities
Community users are prohibited from having the following activities in Fairfax County Public Schools including in school buildings, on playgrounds and on fields:
Alcoholic beverages
Animals. Service animals are allowed. However, the user shall clean up any school grounds used by service animals participating in scheduled events.
Car wash
Drones
Fireworks and sparklers (except by local government)
Gas or charcoal grills
Illegal drugs
Moon bounces
Paintball
Rocket launch
Tobacco products or smoking devices
Visit the FCPS Community Use webpage for a full list of prohibitions and more information on reserving facilities. Groups interested in formally reserving school facilities should contact fcpscommunityuse@fcps.edu or by calling 571-423-2340.