For Immediate Release
June 16, 2023
Congratulations to Fairfax Connector's Maintenance Team, represented by Transdev, for winning first place at the 2023 Virginia State Bus Roadeo. Oscar Matamoros, Martin Lopez and Mario Llamas have a combined 63 years of service and won this same award last year. This powerhouse team of mechanics – from the Herndon, West Ox and Huntington Divisions - completed a series of timed exercises and a written test that evaluated their ability to identify and fix various mechanical issues. Transdev's Director of Maintenance said, "This is a testament to the dedication of the entire Transdev maintenance team to ensure safe and reliable service to the Fairfax Connector customers."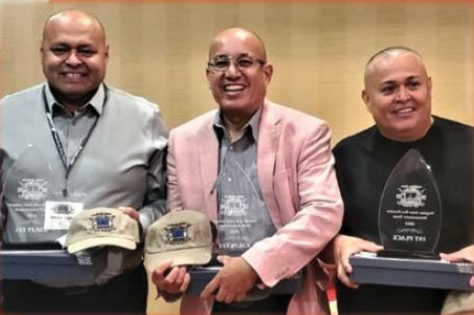 This year's Roadeo showcased over 50 transit professionals throughout the Commonwealth on May 20 and 21 in Petersburg, Virginia. Fairfax Connector's Maintenance Team will now move on to represent the State of Virginia at the next American Public Transit Association International Bus Roadeo.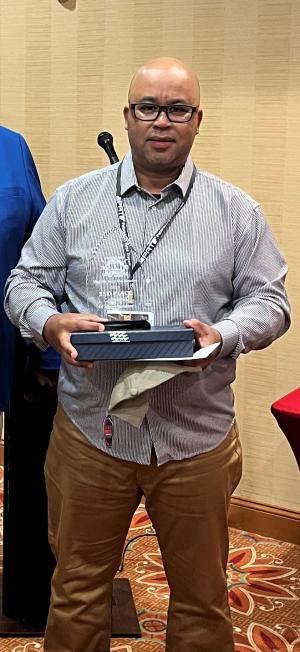 Also, at the Roadeo, Transdev Operator Ramarolahy Rinasoa (Rino) placed second in the 40-foot bus competition. Rino has been driving for Connector since 2009 and has a perfect safety record. Transdev's General Manager Chad Hockman said, "Rino is an individual who consistently demonstrates exemplary driving skills, adheres to safety regulations, and exhibits a commitment to ensuring the well-being of others on the road. He is the consummate professional."
Congratulations to all!