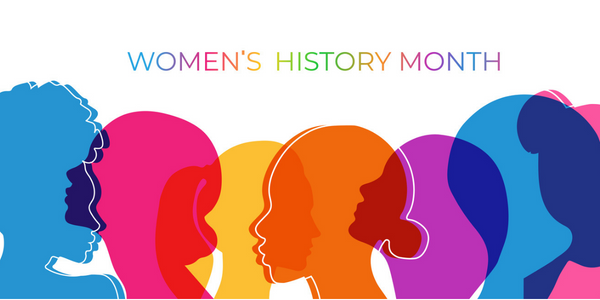 Women's History Month, observed every March, is a celebration of women's contributions to history, culture and society and has been observed annually since 1987. The 2023 theme, "Celebrating Women Who Tell Stories," highlights women who have used their voice and creativity to share stories that educate, inspire and entertain individuals.
In honor and recognition of Women's History Month, we are sharing a few stories of amazing women leaders throughout Fairfax County, as well as events in March that highlight compelling stories about women's contributions to society.
A Few of the Amazing Women Working for Fairfax County
Fairfax County Event Highlights
County Magazine Highlights Women's History Month
On the March edition of County Magazine, host Bryan Ashby talks to Phylicia Woods, chair of Virginia's Fairfax County Commission for Women, about Women's History Month. The episode highlights the struggles women faced to gain the right to vote and emphasizes the need to continue to support equal rights today.
The March episode also covers the dedication of the Turning Point Suffragist Memorial, which honors the women who fought for the right to vote. The memorial is the only one in the country that recognizes all suffragists who fought for women's right to vote from 1848 to 1920. 
In addition, the program includes a segment about medical services from the Domestic Violence Action Center. Plus, Food for Others.
"County Magazine" is produced by Fairfax County Government Cable Channel 16, which can be viewed on Cox Cable on channel 1016 (HD) and channel 16 (SD); Verizon Fios channel 16 (SD); Comcast channel 16 (SD); via digital TV with QAM tuner on channel 34-16; as well as live online.
Past episodes of "County Magazine" can be viewed on the county's YouTube channel as they are published each month; be sure to subscribe for notifications. Past programs are also available via a County Magazine Playlist.