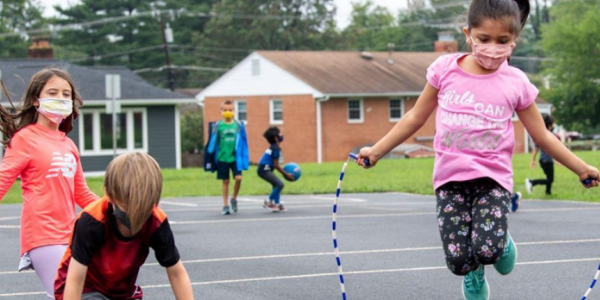 As Fairfax County looks ahead to the Fiscal Year 2023 Budget, which begins July 1, 2022, strong real estate growth is creating a better revenue picture. But investments in employee salaries, as the county grapples with recruitment and retention challenges, could limit flexibility for other priorities according to the Fiscal Year (FY) 2023 Budget forecast.
The forecast was presented by Fairfax County Government and Fairfax County Public Schools (FCPS) representatives on Tuesday, Nov. 23, to a joint meeting of the Board of Supervisors and School Board. County Chief Financial Officer Christina Jackson told the boards that there are still many unknowns as both the county and FCPS continue to build their budget proposals. Board members emphasized several times that the forecast is not a budget proposal.
Projected Revenue Increase
According to the forecast, FY 2023 revenue is projected to increase by 5.7% over FY 2022, or approximately $279.6 million.
Real Estate tax is the largest source, comprising almost 68% of total General Fund revenue. The average home sale price in Fairfax County through October 2021 was $709,477, 9.3% higher than the same period in 2020.
Increases in sales tax and Business, Professional and Occupational License tax collections are also contributing to revenue growth.
Personal property tax revenues are expected to increase by 3%.
In nontax revenues, charges for services are projected to increase by 12.5% and fines and forfeitures revenue is projected to increase by 10%.
Some of the projected growth would be offset by a modest decline in nonresidential real estate values. Office buildings and senior care properties are expected to continue to experience pandemic-related declines. The proposed expansion of tax relief for seniors and the disabled is expected to decrease revenue by approximately $12 million.
Equalization
The forecast projects a residential equalization rate (drive by market value changes) for FY 2023 at 8.68%. Board of Supervisors members noted that without a corresponding decrease in the county tax rate, this rate increase (last year's equalization rate was 4.25%) would result in significantly higher property tax bills.
Expenditures Over FY 2022
New facilities costs, debt service requirements and the recurring impact of previously approved adjustments that were initially covered by carryover and stimulus funds would result in an additional $33.7 million in new expenditures over the county's FY 2022 Adopted Budget.
Employee Compensation
Fully funding the county's employee compensation plan, including a formula-based 4.01% market rate adjustment (MRA); performance, merit and longevity increases for uniformed and non-uniformed merit employees; increasing employee benefit costs; and funding for market studies would require an additional $89.5 million over the FY 2022 Adopted Budget. Employees received a 1% MRA In FY 2022, but no funding for compensation increases was included in the FY 2021 Adopted Budget.
What is the Budget Forecast?
Each November, Fairfax County Government and FCPS announce their budget forecast to residents, county agencies, the business community and elected officials. The forecast includes expected tax revenues and significant funding needs for the upcoming fiscal year budget. By state law, the county must have a balanced budget.
More than half of the county's General Fund budget is disbursed to FCPS. County government and FCPS continue to work together to make the most efficient use of tax dollars while maintaining a high level of services.
Timeline
Fairfax County Public Schools will release its proposed FY 2023 Budget in January, with the county's FY 2023 Advertised Budget Plan presented in February. Public hearings on the budget take place in mid-April, with adoption set for May.