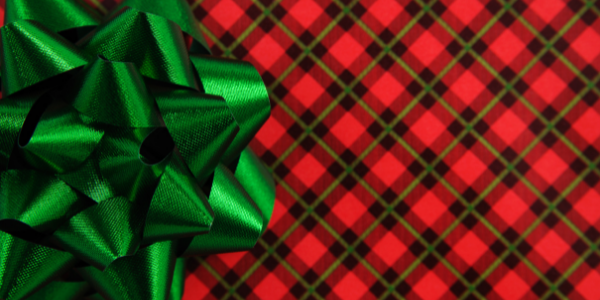 'Tis the season where many begin to look for ways to support their neighbors, so we've rounded up a list of giving opportunities right here in Fairfax County. This list will be updated as the holiday season progresses.
Toy Donations
Santa's Ride
Donate new unwrapped toys, games, books and gifts to be distributed to children at Fairfax Hospital, Georgetown Lombardi Cancer Center and to other children in the community who might not otherwise have a cheerful holiday season. New toy and gift donations can be brought to any Fairfax County police station by Saturday, Dec. 11.

Toys for Tots
The Fire and Rescue Department is participating in the Annual National Capital Region Fire and Emergency Medical Services Departments' 2021 Toys for Tots campaign. Donations of new, unwrapped toys can be dropped off at any Fairfax County fire station through Sunday, Dec. 12, and also at the McLean Community Center through Saturday, Dec. 11.
Coats, Clothing and Warm Supplies
Coats for Hutchison Kids
In lieu of the Park Authority's traditional holiday gift drive, Hutchison Elementary School officials are requesting a donation of coats, rather than toys, for families that have been hit hard by the COVID-19 pandemic. The Park Authority is coordinating a drive to make sure these requested coats get to the school. Donate new coats in children's sizes, as well as adult small and medium sizes, by dropping them off at the Providence or Spring Hill RECenters.
Knitting Communities Together
Now in its third year, the annual Fairfax County Senior Centers' Winter Warming Service Project collects new or handmade hats, gloves, mittens, scarves and socks for adults and children in Fairfax County. Donated items are given to local nonprofits Cornerstones, Homestretch and ShelterHouse, who distribute them to the people they serve, including adults and families experiencing homelessness. Donations of new or handmade items and yarn can be made now through Jan. 5 at any of the locations below (look for the donation box in the entry/lobby):
Herndon Senior Center: 873 Grace St, Herndon
Kingstowne Center for Active Adults: 6488 Landsdowne Center, Alexandria
Lewinsville/Pimmit Hills Senior Center: 1613 Great Falls Street, McLean
Little River Glen Senior Center: 4001 Barker Court, Fairfax
Mott Community Center: 12111 Braddock Road, Fairfax
Operation Warm
The Sully District Office is partnering with Operation Warm to purchase 500 new winter coats for children in the area. Donate online now through Dec. 10.
Reston Winter Coat Closet
The Hunter Mill District Office and Cornerstones partner every year on a Winter Coat Closet to collect and distribute new or gently used and clean heavy winter coats, as well as new hats, scarves and gloves for neighbors in need. Drop off your donations at the North County Governmental Center, 1801 Cameron Glen Drive, Reston, between 10 a.m. and 1 p.m. on Saturday, Dec. 11, and Saturday, Jan. 8.
Gifts for Families
Reston Elf Store
The Cathy Hudgins Community Center at Southgate and the Reston Teen Center are collecting donations their Elf Store event. Through donations of new or gently used items, staff create a store-like environment where young residents can select a free gift for special adults in their lives. Suggested donations include jewelry, scarves, picture frames, candles, tea towels, robes, nail polish, home goods, DVDs, ties, gloves, sports items, wallets, flashlights, tools, shaving kits and gift cards, as well as wrapping paper, gift bags and tissue paper. Donations can be dropped off through Dec. 10 at the Cathy Hudgins Community Center at Southgate, 12125 Pinecrest Road, Reston.
Gift Card Drives
Survivors of Domestic Violence
Our Domestic and Sexual Violence Services office appreciates gift card donations in $25 increments to grocery stores, gas stations and big retail stores, as well as Visa, Mastercard and American Express cards. Mail cards by Thursday, Dec. 9, to Vanessa Cullers at the Domestic Violence Action Center, 4000 Chain Bridge Road, Suite 2702, Fairfax, VA 22030, or Gulira Alieva at Domestic and Sexual Violence Services, 12011 Government Center Parkway, Suite 738, Fairfax, VA, 22035.
Victim Services
The Police Department's Victim Services Division is collecting gift cards for child victims and witnesses of domestic and sexual violence and children who lost loved ones due to homicide. Gift cards to places like Giant, Safeway, Walmart, TJ Maxx, Target, Kohl's, local restaurants and clothing stores allow parents to purchase gifts for their children and practical, needed items.
Drop off or send gift cards to Saly Fayez, Victim Services Section, 12099 Government Center Parkway, Fairfax, VA, 22035.