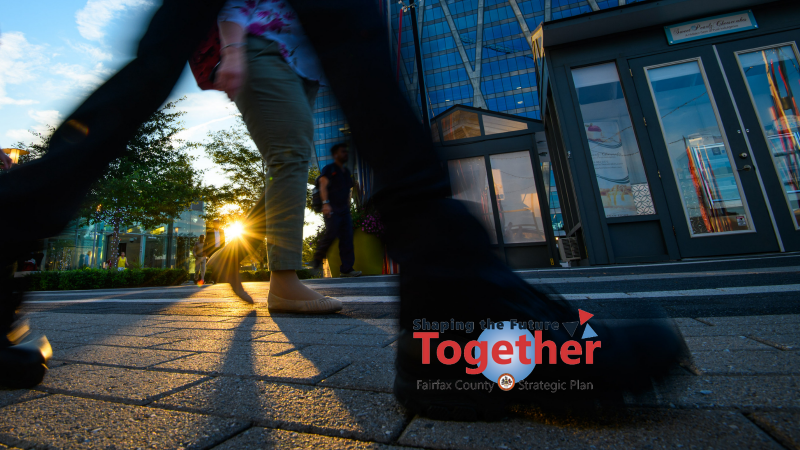 Following a year of pause and then refinement due to COVID-19, County Executive Bryan Hill unveiled his proposed strategic plan to the Board of Supervisors on Feb. 23. The strategic plan lays out a community-based vision for the next 10 to 20 years and features nine priority areas to advance that vision.
The plan was originally proposed in February 2020 after nearly a year's worth of development in 2019. Driven by extensive community engagement, the goals of the plan are to:
Set a clear, unified, community-driven vision for the next 10-20 years.
Align and integrate existing departmental and issue-specific plans.
Provide a tool for focusing and prioritizing initiatives over the next 3-5 years.
Aim to communicate progress on achieving measurable outcomes to all stakeholders.

Here are five key things to know:
 
1.) Community Input is Key
Community feedback is crucial to keeping the plan focused on the issues that matter most to residents. Residents can complete this survey (available in multiple languages) to inform additional updates to the proposed strategic plan that will be finalized this spring.
2.) Nine Priority Areas Shaped by Community Input
Cultural and Recreational Opportunities
Economic Opportunity
Effective and Efficient Government
Empowerment and Support for Residents Facing Vulnerability
Health and Environment
Housing and Neighborhood Livability
Lifelong Education and Learning
Mobility and Transportation
Safety and Security
These priority areas serve as the framework to shape the future of Fairfax County. Each priority area includes proposed indicators, metrics and strategies, which were developed and adapted in response to extensive community feedback. View all of the proposed priority areas on the Countywide Strategic Plan website.
3.) Lessons from the COVID-19 Pandemic
The COVID-19 pandemic continues to provide many lessons that have informed the updated strategic plan. Updates to the plan take these issues into account across all nine priority areas as no area was unaffected by the ongoing pandemic. For example, to support healthy communities the county will use population-level data from COVID-19 to better quantify and monitor differences in health outcomes among groups of people in order to close the gap on health inequities.
4.) Racial Equity is a Key Focus of the Strategic Plan

While the county is a great place to live, learn, work and play, persistent racial and social inequities and disparities in outcomes continue to exist. To confront these realities, the county has embraced a vision of One Fairfax: The belief that all residents deserve an opportunity to succeed. The county has committed to considering equity while creating and implementing county policy and practice – to intentionally, comprehensively and systemically identify and address barriers to and gaps in opportunity.
5.)  Next Steps: More Community Feedback
In addition to the survey, virtual community conversations will take place throughout the spring.
Feedback will be used to make adjustments to the final proposed plan, before it is officially adopted by the Board of Supervisors along with next year's budget in May. General comments about any part of the plan can be sent to strategicplan@fairfaxcounty.gov