It's no secret that housing is expensive in the D.C. area. 
Median home prices in the region have risen by 40 percent over the last 10 years, and rents climbed 17 percent over five years.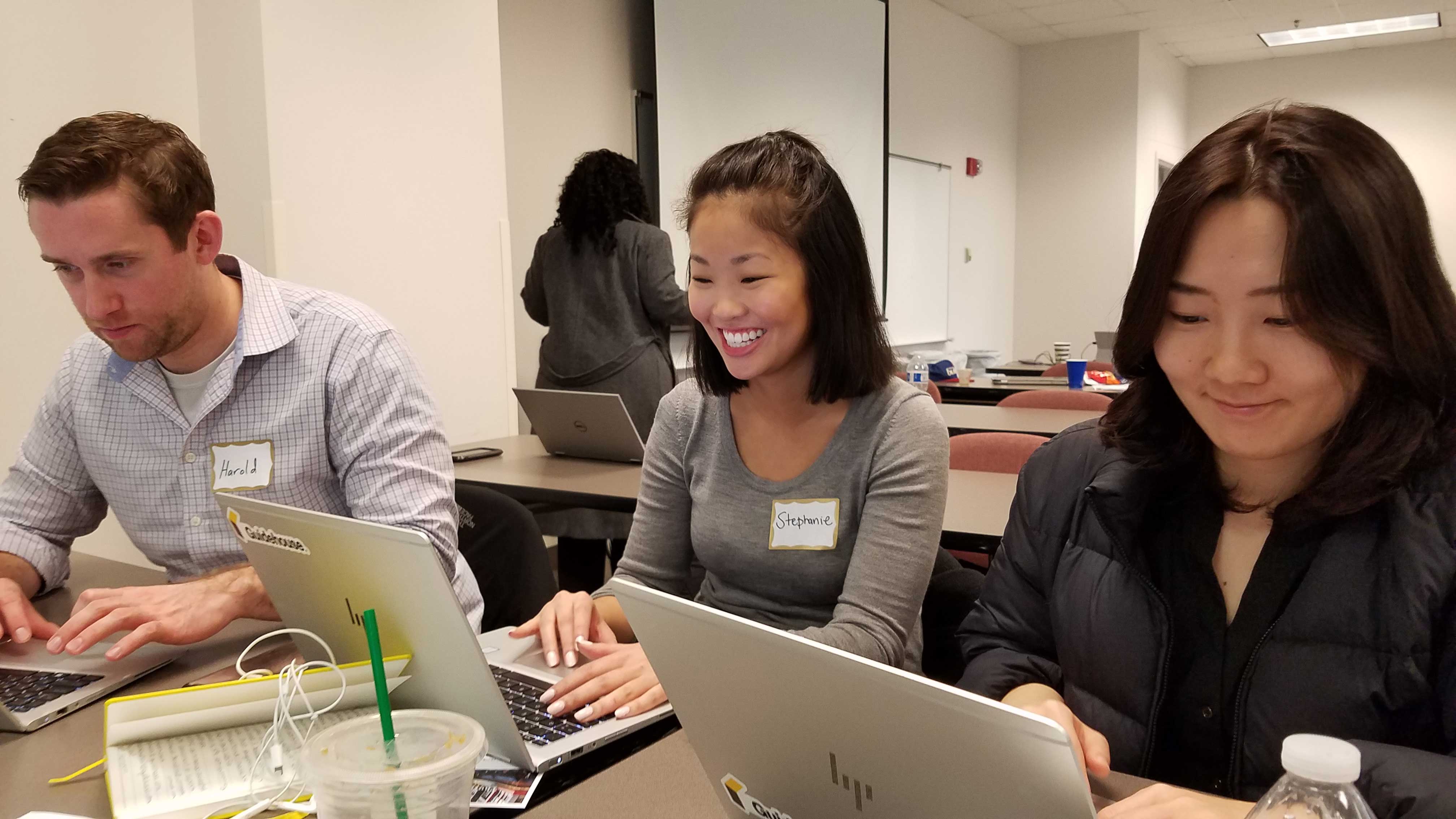 However, it's not just affordability that's a problem. People with disabilities and older adults can face unique housing difficulties.
There's a shortage of accessible housing for the more than 70,000 people with disabilities in the county. Only about 5 percent of housing units in the county have accessible features—and it's difficult to match residents with landlords who have these units. Older adults can also face housing challenges. They may need help with their daily needs or financial support in order to stay in their homes.
To find innovative solutions for these housing needs, Fairfax County held a hackathon on Jan. 24-25, 2019. The event was co-sponsored by George Mason University, the University of Virginia and Virginia Tech.
It brought together players from the private sector, nonprofits and universities to explore how technology can help. There were 70 people who registered, including data analysts, engineers and developers. Teams competed for cash prizes for first, second, third place, plus a student prize.
The two-day hackathon focused on three housing challenges:
Helping to match property owners and people with disabilities to accessible housing units.
Finding a better way for people with disabilities to search for accessible units.
Connecting older adults who want to rent a room to younger people, including those who are willing to help around the house in exchange for lower rents.
Teams developed tech solutions that were judged by a panel of five technology, housing and disability experts.
One team, for example, created a website that matches renters with disabilities to apartments with the specific accessible features they needed. This system would aggregate data from landlords with accessible units into a single site that renters could search for apartments. The real-time system would automatically put renters on waitlists and make notifications when units became available.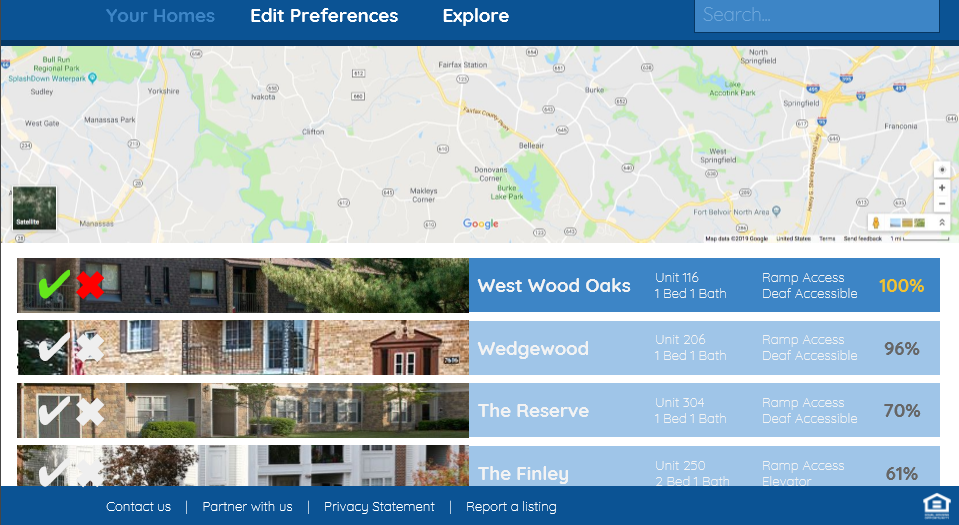 Almost like a dating app, another solution presented was a matching and recommendation engine to bring together younger people and older adults who want to rent space in their homes. It would allow renters to find a place based on their preferences, including distance to public transportation, restaurants, whether pets are allowed and in-kind services they may provide in exchange for reduced rent.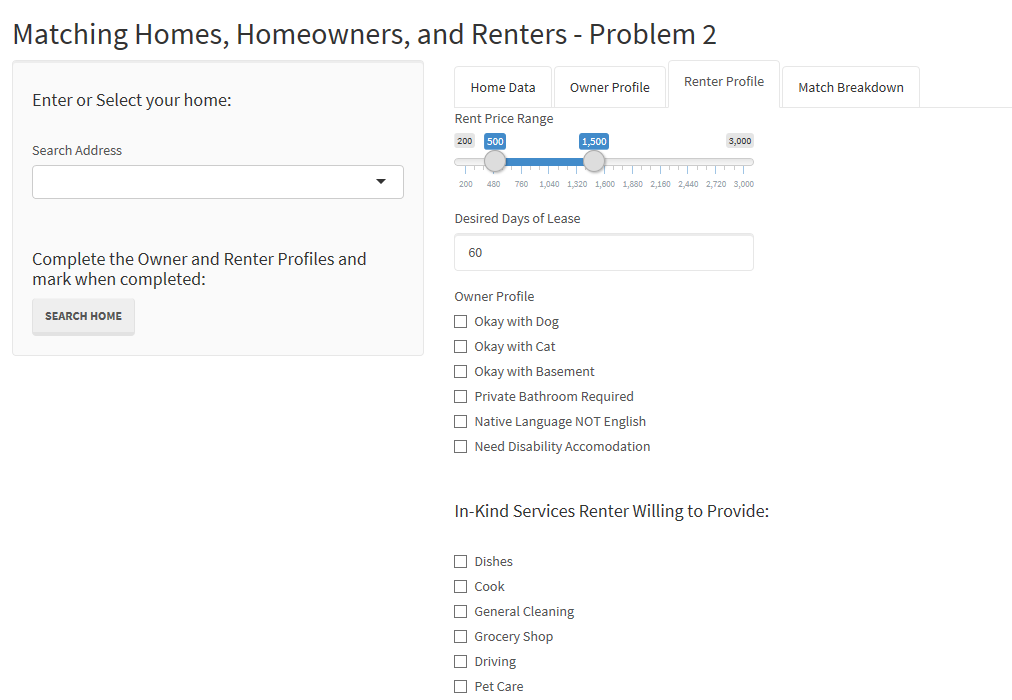 In addition to the cash prizes, the three winning teams were offered the chance to join a 90-day program at business accelerator Smart City Works to help further develop their products.
Whether any of the hackers ultimately bring their products to market, they offered new ideas and solutions that ultimately could help make housing more accessible and affordable.
"It is so inspiring and heartening for me, and I know for a number of my colleagues working in housing, to see so many young people come together and work on this issue," said Tom Fleetwood, director of Fairfax County's Department of Housing and Community Development. "We'll all profit by it. We'll all benefit from it. You'll definitely make our world and our community a better place. So, thank you, thank you!"
#  #  #