Fairfax County's ambitious planning effort called Embark Richmond Highway won the 2018 Commonwealth Plan of the Year Award from the American Planning Association's Virginia Chapter.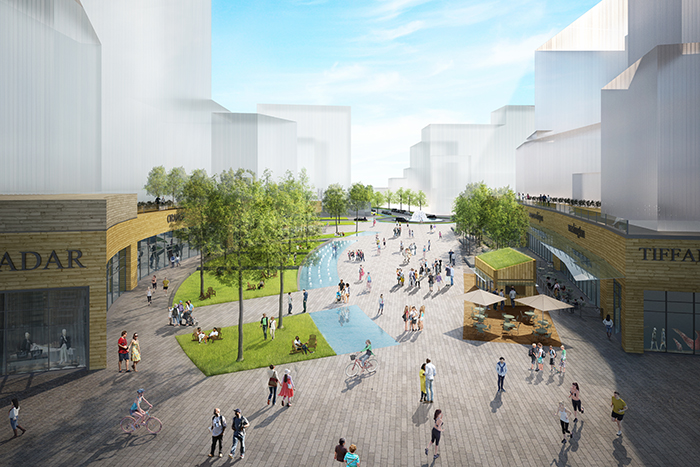 Embark is a sweeping, new land-use plan that supports walking, biking and a bus rapid transit, or BRT, system along Richmond Highway. The plan, which was adopted in March, transforms the 7.5 mile corridor into a multi-modal destination, featuring a series of vibrant, mixed use places that are connected with continuous walking and bike paths in addition to the BRT system.
The three-year effort involved multiple county agencies and community representatives, including the Department of Planning and Zoning, Department of Transportation, Office of Community Revitalization, Park Authority and a 13-member community advisory group.
The award will be presented on July 24, 2018, during the APA chapter's annual conference.
The Commonwealth Plan of the Year Award honors the best planning document of the year. Award-winning plans must show that they include outstanding planning processes, vision, implementation strategies and innovative approaches.
For more information, contact Sophia Fisher, Department of Planning and Zoning, 703-324-1349, TTY 711.
#  #  #