Community gardens, farmers markets, craft manufacturing, signs, assisted living communities, a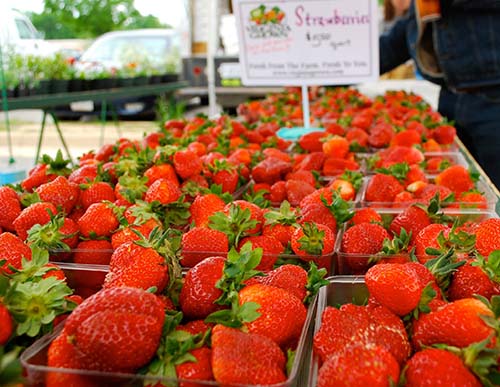 nd short-term rentals, like Airbnb —these are some of the topics where Fairfax County is considering changes to its zoning rules.
Come to one of three open houses in May and June where you can learn more about how these proposed zoning changes may affect you and your neighborhood. They will take place at 7 p.m. in the cafeteria of these schools:
At the open house, you'll be able to:
Hear short presentations on proposed zoning changes
Learn how zoning affects land use and development
Talk one-on-one with staff
Ask questions about zoning issues
Every year, the Board of Supervisors adopts a work program for zoning ordinance amendments, and this program guides which zoning changes are considered. The 2017 program contains 39 proposed amendments that include:
Community Gardens/Farmers Markets: The proposed changes are to broaden the areas where community gardens and farmers markets would be permitted in the county, loosen current restrictions for both uses and create use limitations.
Small-Scale Production: A new category of uses is proposed to allow small-scale, artisanal production of goods in commercial areas.
Lighting: The proposed changes would update the county's current lighting standards.
Short-Term Lodging: These are properties that are rented less than 30 days on websites like Airbnb, Flipkey, Homeaway, VRBO and many others. The county is looking at changes that regulate where these rentals would be allowed, what kinds of properties could be rented and how often they could be rented out.
Signs: Because of a U.S. Supreme Court ruling, the county must rewrite its zoning rules to make sure they are "content neutral." Our current ordinance regulates or classifies certain sign types based, in whole or in part, on the messages on them.
Continuing Care Communities: The proposed changes are to consider creating a new use or zoning district to accommodate "full spectrum" care and accommodations, such as memory care or assisted living facilities.
Public input is key to shaping proposed zoning amendments that ultimately must be approved by the Board of Supervisors. Residents are encouraged to offer their thoughts early in the process, and the Planning Commission and Board of Supervisors also hold public hearings on proposed amendments.
For questions about the scheduled open houses, reasonable ADA accommodations or to offer feedback on proposed amendments, contact the Zoning Administration Division by email at or call 703-324-1314, TTY 711.
# # #