October 2018 marks the ten-year anniversary of Fairfax County's Trap, Neuter, Return Program! What started ten years ago as a pilot program to address outdoor community cat populations and reduce the number of cats being euthanized in our Shelter has evolved into the program it is today: an absolutely critical, cornerstone Shelter program that saves hundreds of lives every year, and positively impacts our communities and the Shelter in numerous ways.
History and Evolution
It was just over a decade ago that the Fairfax County Animal Shelter Outreach Team partnered with several citizens in the community, to pilot the County's first Trap, Neuter, Return (TNR) program aimed at humanely stabilizing and reducing the overall population of free-roaming community cats by sterilization of the current population. After successfully completing the pilot for 100% of three colonies, the Shelter's policies and procedures were refined and the TNR program was officially launched.
As the program grew, it evolved to fit the community and the Shelter's needs. Initially, all community cat surgeries were performed offsite at a veterinary clinic miles away, after an early morning drop-off and group transport, and only about 20 cats could be accommodated each week. Today, community cat surgeries are performed directly onsite by the Shelter's contract veterinarian, with up to 30 cats being spayed/neutered and vaccinated every week. Appointments are scheduled in advance with individual caregivers and trappers, who are responsible for trapping, transporting, and returning/releasing the cats to their original location.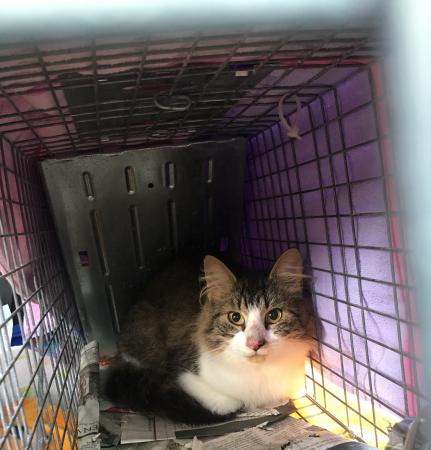 TNR by the Numbers
Over the past ten years, a grand total of 7,937 cats have been through our Trap, Neuter, Return program! That's 7,937 cats who were spayed or neutered, vaccinated against rabies and distemper, eartipped, and returned to the location where they were originally trapped, to live healthier lives, be better neighbors, and not reproduce. As the program progressed from its inception, and more community cats were helped via TNR, the Shelter started seeing the results: fewer stray kittens and cats being brought in. With a positive outcome option available for community cats, community members were more than willing to go the TNR route, knowing it would save the cat's lives and help things in the long run, too! And community members' participation is absolutely critical. Since the program's beginning, almost 500 individual community members have participated in helping to stabilize community cat populations via participation in Fairfax County's TNR program.
How TNR Helps the Shelter and the Community
Because community cats are not suited to life as an indoor pet cat, the only outcome for these cats who are brought to any shelter is euthanasia. Euthanizing an otherwise healthy cat simply for existing outdoors is not the compassionate thing to do, nor is it effective in managing cat populations in the long run. TNR is the most humane and effective approach for community cats, and it makes the most sense in terms of policy, because:
Community cats are not brought into the Shelter, where the only outcome is euthanasia.

After TNR, cats cannot reproduce, and community cat populations stabilize.

Kittens under eight weeks of age are brought into the Shelter because they can be socialized and adopted into homes, which further manages colony size.

Sterilizing community cats reduces the nuisance behaviors (spraying, yowling, fighting) associated with mating, which makes cats better neighbors.

No new kittens are born into community cat colonies.

Because no new kittens are born to TNRed colonies, it saves taxpayer dollars by reducing the number of kittens who are brought to the Shelter in need of socialization, basic supplies and care, medical care, and adoptive homes, and saves time and money by simply not taking in healthy community cats.

It frees up space in the Shelter by reducing the number of cats and kittens being brought in, and by allowing a positive course of action for community cats, which allows us more time and resources to focus on the indoor pet cats who need our help to find them a new home!
We are thrilled to be celebrating the 10-year anniversary of this program, which started as a pilot program and has become such a successful and life-saving program at our Shelter. Because of the reduction in the total number of stray cats and kittens being brought in to our Shelter, we are able to spend more time focused on the pet cats who need our help to find a new home, and even have enough space to transfer in cats from other Virginia shelters, to help save even more lives and give a helping hand up to other shelters who are starting their own TNR programs.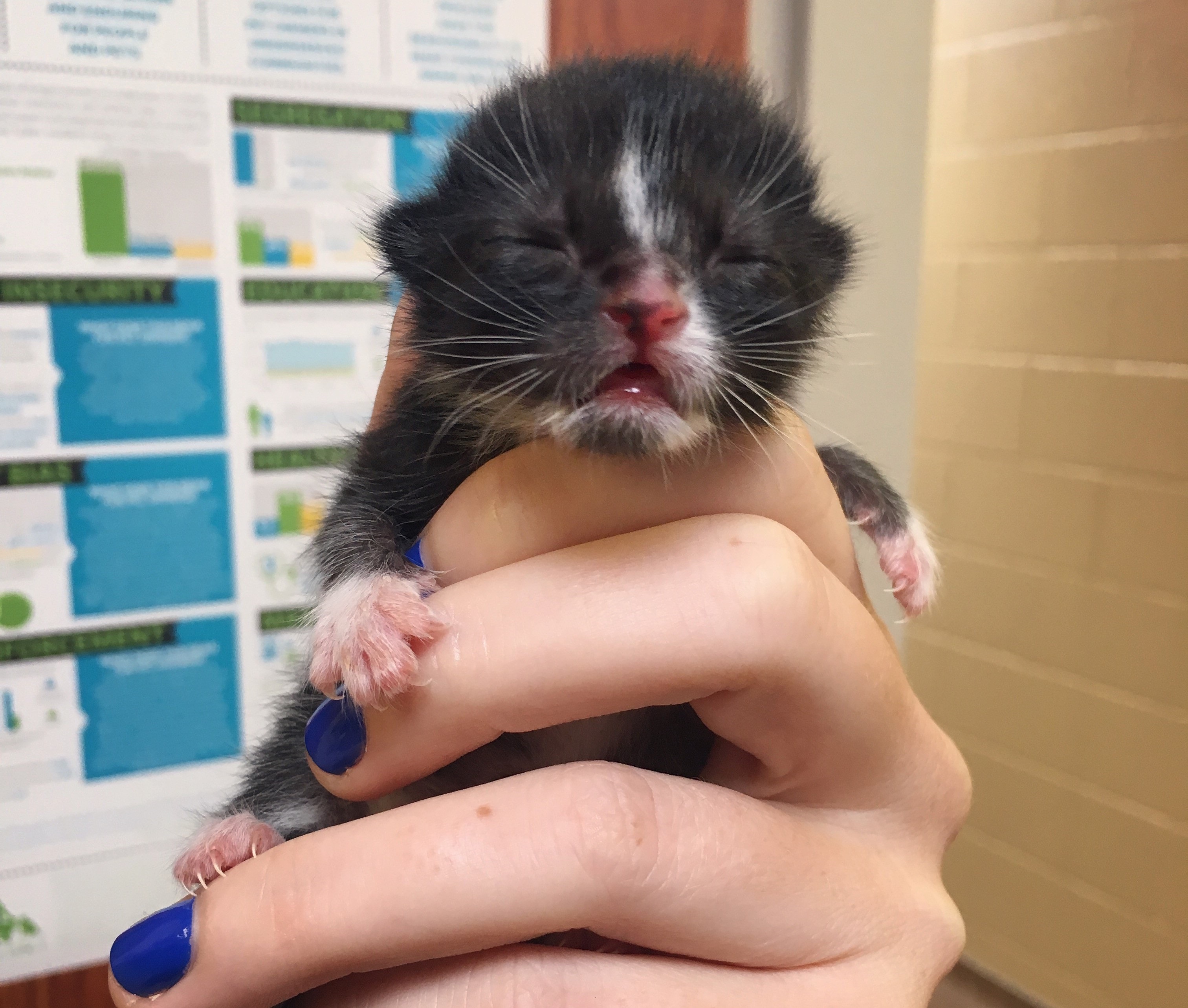 If you live in Fairfax County and want to participate in our TNR program, please email us at animalshelter@fairfaxcounty.gov! We'd love to help you help community cats!