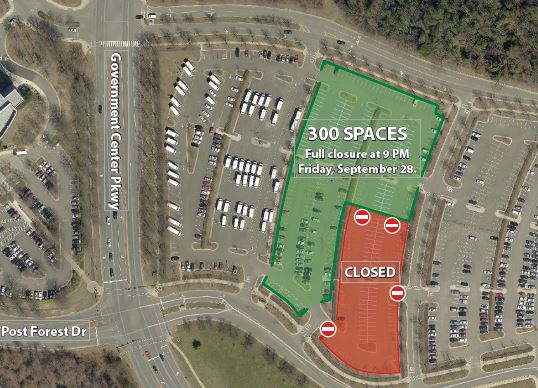 Due to activities related to Fall for Fairfax KidsFest, a section of the Fairfax County Government Center Park & Ride is currently closed.
Approximately 300 parking spaces are available for commuter use in the open section of the Park & Ride lot.
At 9 p.m. on Friday, September 28, 2018 a full closure of the Park & Ride will occur. All spaces in the Park & Ride lot will be available on Monday, October 1, 2018.