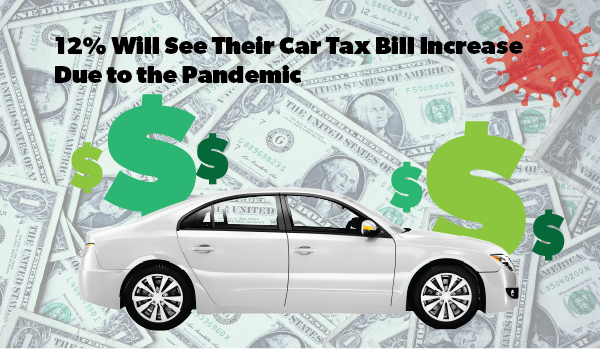 About 12% of Fairfax County residents will see an increase in their car tax bills because of the pandemic.
The average increase is $25 compared to last year for vehicles valued at $20,000 or less, say Fairfax County tax officials. The county wants to notify taxpayers now as personal property tax bills begin to go out in the mail.
What's driving the rise in tax bills for some vehicle owners? The low supply and high demand for used and new cars are pushing prices to record levels. Automakers have been hit by a global computer chip shortage due to the pandemic that's hampering their ability to build new cars. As such, many car buyers have turned to used vehicles instead, driving prices higher.
While a car's value normally decreases every year it ages, the price tag for used vehicles has been climbing steadily since last year. Low interest rates and stimulus payments are also helping to fuel car purchases, say county officials.
Fairfax County bases car taxes on a vehicle's value on the J.D. Power Used Car Guide. For most vehicles, the value is based on the "Clean Trade-in Value" as of Jan. 1 of the tax year.
Car owners can file an appeal of their taxes if they believe their vehicle has been overassessed. A vehicle's value can be appealed based on body damage, rusting or high mileage — but car owners still must pay their tax bill by the due date.
Car tax bills are due on Tuesday, Oct. 5. Paying online is quick and easy, and it's free to use an e-check. The county offers other payment options, and cash or money order payments can also be placed in the red drop-off boxes at the Fairfax County Government Center. Additional drop-off locations at select library branches will be available starting September 15.
For more information, visit the Fairfax County Department of Tax Administration or call 703-222-8234, TTY 711.
#  #  #