Fairfax County partnered with Smart City Works and Refraction on their successful application for a $750,000 federal grant to increase regional capacity to bring technologies to market and grow innovative companies.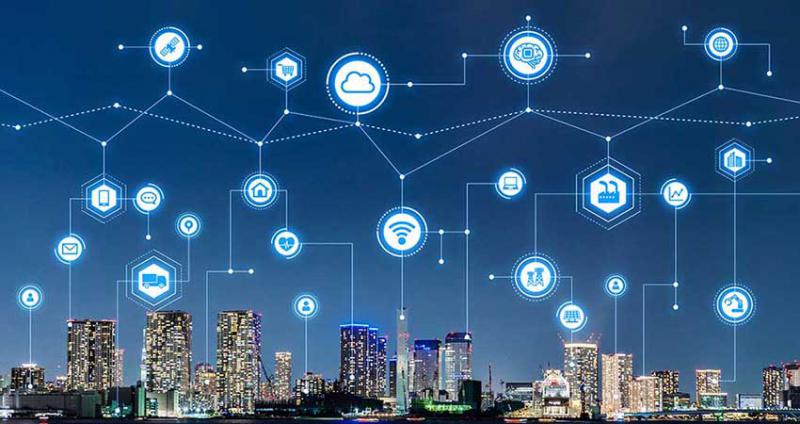 The grant is from the i6 Challenge program from the U.S. Department of Commerce's Economic Development Administration. The two organizations received the maximum grant award available, and they were among 26 organizations selected nationwide.
Fairfax County contributed a $50,000 local match for the grant. This investment advances the county's and region's efforts to drive innovation, spur entrepreneurship and grow emerging high-growth companies and the technology workforce, officials said.
With the i6 Challenge grant, Smart City Works and Refraction will lead the Northern Virginia Smart City Initiative to:
Accelerate the development and lower the risk profile of companies seeking to provide innovative solutions to infrastructure challenges.
Grow the number of startups and highly skilled tech talent in the region.
Accelerate the commercialization of innovative products.
Strengthen the regional smart city cluster supporting innovation, entrepreneurship and commercialization.
As a result of this initiative, the two organizations expect to support and mentor 85 companies that will create more than 180 jobs over the next five years.
"This is an outstanding nod to the ongoing vision and commitments of Smart City Works," commented Smart City Works Co-Founder Robert Mazer.  "EDA's support allows for our group to continue to lead and innovate in the emerging ecosystem of mature businesses, startups, universities and governments in the region."
"We are excited to receive this recognition from the federal government of our mission to advance the smart city tech cluster at a time when addressing infrastructure challenges is key to the future of our region and country," said Esther Lee, CEO of Refraction and former director of the Office of Innovation and Entrepreneurship at the U.S. Commerce Department.
The Initiative brings together government, educational, corporate and nonprofit partners.  In addition to Fairfax County, the partners include Alpha, Amazon, Arlington County, Center for Innovative Technology, Cushman & Wakefield, Northern Virginia Community College, Refraction, Smart City Works and Virginia Tech, among others.
As part of its strategic plan to grow and diversify the economy, Fairfax County continues to encourage innovation and testing of smart technologies. It held a smart cities workshop last year and since then the county has started to deploy these technologies, such as the pilot program to operate an electric autonomous shuttle in the Merrifield area.
Smart City Works is a nonprofit business accelerator whose mission is to improve the livability and resilience of cities. Refraction is a leading nonprofit innovation hub and coworking space focused on supporting and mentoring startups and high-growth companies in Northern Virginia. 
#  #  #