Fairfax County is showcasing proposed revisions to the zoning land use regulations as part of its zoning modernization project called zMOD.


These proposed regulations will be presented at a public meeting on Tuesday, October 22, at 7 p.m., at the Fairfax County Government Center, Conference Rooms 4 and 5, 12000 Government Center Parkway, Fairfax.
The meeting can also be viewed live on Fairfax County's Zoning Facebook page.
The Districts Draft and soon-to-be-released Development Standards Draft include changes to the zoning districts, overlay districts, parking, landscaping, and other standards that generally apply to all zoning districts. Following comments and feedback from the public, these two articles will be incorporated into a new consolidated Zoning Ordinance.
While the substantive changes are highlighted in the District and Development Standards Draft cover memos, general changes to the drafts include the following:
 
Inclusion of new

photographs and illustrations

showing the intended character of the zoning districts, tables presenting lot and building dimensional standards, and additional graphics to further explain the regulations;
A reorganization and consolidation

of Articles 2 through 14;

and

Re-written language

to make regulations easier for the public, stakeholders, and property owners to understand.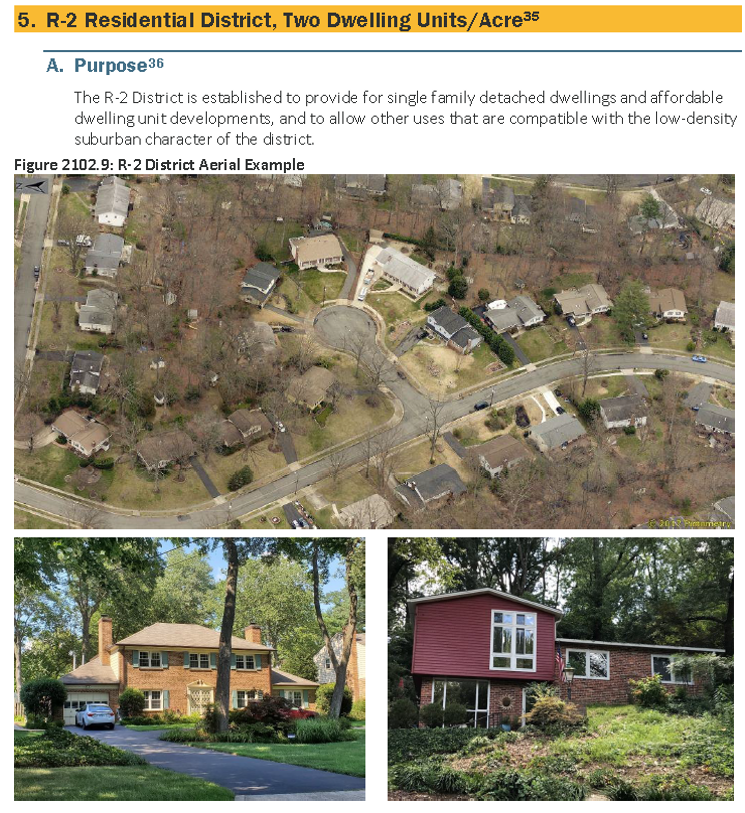 For more information, visit the zMOD webpage to view both current and previous presentations and documents for the project and provide comment. Or contact the Department of Planning and Development's Zoning Administration Division at 703-324-1314, TTY 711, or by email for questions, feedback, and requests for reasonable ADA accommodations.