The Board of Supervisors has authorized a public hearing on a proposed new law to impose a 5-cent tax on disposable plastic bags.
The public hearing is scheduled for Tuesday, Sept. 14, at 4:30 p.m. at the Fairfax County Government Center. Residents must sign up in order to provide testimony in person or by phone that day or offer written or video testimony in advance.
If ultimately approved, Fairfax County would become the second local government in Virginia to put in place a bag tax, following changes to state law last year that allowed this tax.
County officials say the move will benefit the environment by encouraging people to use fewer of these bags. Plastic bags often litter streams, rivers and oceans, harming fish and other wildlife. In fact, these bags were the number one type of litter found along Fairfax County's coastlines in 2019, according to Clean Virginia Waterways. These bags also break down into harmful micro-particles that are ingested by both animals and people.
As allowed by state law, the proposed tax would apply to single-use plastic bags offered at grocery stores, convenience stores and drugstores, and the tax would be charged for every bag provided at checkout.
However, the law would exempt some kinds of disposable plastic bags:
Bags used to contain or wrap meat, fish, poultry, produce, ice cream, unwrapped bulk food or perishable food to avoid damage or contamination
Bags used to carry dry cleaning or prescription drugs
Bags sold for garbage or pet waste.
Reusable plastic shopping or grocery bags with handles at least 4 mils thick would be exempted from the tax.
The state would collect the 5-cent tax, and the money would be divided between retailers and the county as determined by state law. Retailers would keep 2 cents of this tax until January 1, 2023, after which their share drops to 1 cent. The remainder of the money would be given to Fairfax County, minus any costs to the state for collecting the tax.
Under state law, the county must use the bag tax revenues collected to fund any of these four kinds of programs:
Environmental cleanup programs
Pollution and litter mitigation programs
Educational programs on environmental waste reduction
Providing reusable bags to recipients of Supplemental Nutrition Assistance Program (SNAP) or Women, Infants, and Children Program (WIC) benefits
The bag tax wouldn't take effect until Jan. 1 if adopted by the Board of Supervisors. However, county officials wanted to move quickly to consider adopting the tax so retailers would have as much time as possible to collect their share of it. In addition, the county wanted to have time to conduct a public education campaign for retailers and consumers before the law takes effect.
While it's unknown how much money would be collected per year, the tax's purpose isn't to generate revenue, officials say. Instead, it is an effective way to incentivize people to use fewer plastic bags.
Plastic bags are also an environmental hazard county officials said. Only 10 percent are ever recycled with the majority ending up as trash or in landfills based on the EPA's data. It can take 1,000 years for a plastic bag to break down in a landfill.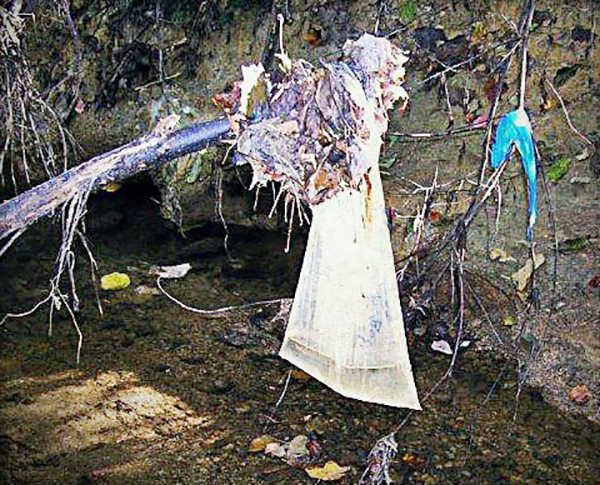 For more information, contact the Office of Environmental and Energy Coordination by email or call 703-324-7136, TTY 711
#  #  #