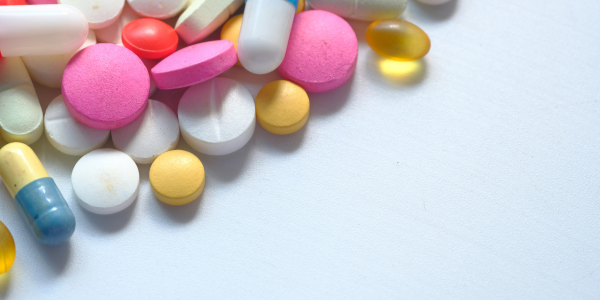 Keeping unused, unwanted and expired medications in your home can lead to accidental poisoning, overdose and misuse. Getting rid of medications that are no longer needed is especially important now with the opioid epidemic continuing to impact many families throughout the nation and right here in our community. 
1.) USE PERMANENT DROPBOX OR DRUG TAKE BACK DAY
Permanent dropboxes will take medications any time of the year during business hours. Liquids and sharps (needles and syringes) are not accepted. National Drug Takeback Day is scheduled for Oct. 28, 10 a.m. to 2 p.m., at county police stations. 
Accepted items: prescription and non-prescription pills, e-cigarettes and vaping devices with batteries removed, small liquid packs/pods for e-cigarettes and vaping devices, prescription ointments and medications for pets. 
Not accepted: illegal drugs, pressurized canisters [inhalers/aerosol cans], needles, large sources of liquids, non-prescription ointments and lotions.
Police stations and area pharmacies provide permanent drug disposal dropboxes where you can safely dispose of your unused or expired medications anytime of the year. 
Find a location near you on this map: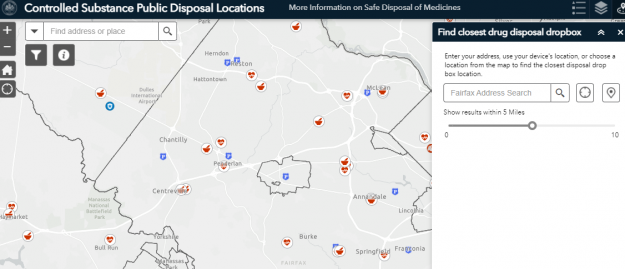 2.) DRUG DEACTIVATION KIT
Deactivation kits contain a substance that neutralizes medications. To use:
Place unused medication in pouch. Each pouch can deactivate 45 pills or 6 oz. liquid or 6 patches.
Fill halfway with warm tap water and wait 30 seconds.
Seal, gently shake pouch and throw out in trash.
You can pick up a drug disposal kit at Health Department offices and other drug disposal kit distribution locations. Before visiting a Health Department office, please call to confirm that kits are available.
3.) DISPOSE AT HOME
Check the pill bottle for any instructions on proper disposal. If none are present, follow these steps:
Remove medicine from original containers. Do not crush tablets or capsules.
Mix medicine with undesirable substance like kitty litter or used coffee grounds. 
Place mixture in a tightly sealable bag or container and throw away in trash.
Black out all personal information on the prescription label so that it is unreadable.
Don't flush unused medicines, except when specifically instructed by the label. Why? Because they can end up in our rivers and streams. To help protect our environment, throw unused, unwanted or expired over-the-counter and prescription medicines in the trash