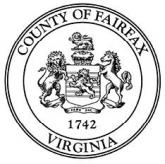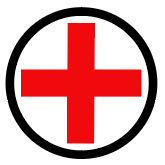 Fairfax County has developed a streamlined procedure to assist in the establishment of temporary medical structures to increase medical service capacity for the community in response to the COVID-19 pandemic. The goal of this procedure aims to facilitate the quick and safe setup of these needed structures. Any structures located under this guidance are considered temporary with a duration that extends through the time period encompassed by the state of emergency as declared by Fairfax County, the Commonwealth of Virginia and/or the United States of America.
Medical providers should contact the Fire Marshal's Office at 703-246-4800, TTY 711, to set up a time for an on‑site meeting to discuss the proposal for the erection of temporary medical structures so minimum fire protection measures can be verified. Fire Marshal's staff will make every effort to meet within one week or less with the intent of approving the structure and the location at the on-site meeting. Coordination with other agencies and interested parties will have taken place prior to this on-site meeting. No building or land disturbance permit will be required for such temporary structures.
It will be the applicant's responsibility to ensure any permissions from the property owner(s) have been obtained for the placement of the structures; disabled access is provided; and, utilities are not obstructed.
If applicable, minimal processing fees will be coordinated with the applicant at a later date and will not delay the erection of the temporary structure(s).
Any intended use of these structures beyond the state of emergency would require the issuance of building permits and all other approvals necessary to secure a Non-Residential Use Permit (Non-RUP), which is Fairfax County's version of a "Certificate of Occupancy."