More than 100 Land Development Services applications and records are now in the Planning and Land Use System (PLUS). Legacy permitting systems, FIDO, ProjectDox and PAWS, have been retired and are no longer accessible to customers. Learn more on Your LDS Guide to PLUS.
Search Land Development Services Website
Are You New to Our Permit Process?
Use the Permitting Wizard to walk you through the process and provide instructions you can print and follow.
PLANNING LAND USE SYSTEM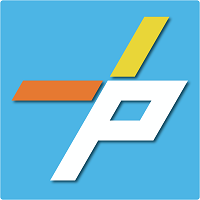 PLUS is Fairfax County's central platform for land development-related applications (permits, licenses and other records). Learn more about PLUS.
News and Information
from Land Development Services...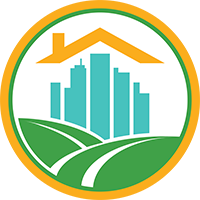 October 27, 2022
Land Development Services (LDS) will no longer accept ePaper building plans after Sunday, Oct. 30, 2022. Effective with the launch of the Planning and Land Use System (PLUS) Release 4 on Monday, Oct. 31, 2022, all plans will need to be submitted through PLUS. All resubmissions and corrections related to ePaper plans must be submitted before October 31. FIDO will be retired as of Sunday, Oct. 30, 2022. Read more about PLUS. If you need to resubmit an ePaper plan after October 30, you will need to do so through the amendment process in PLUS. To start an amendment or revision, click the "Make Changes" button in PLUS. For questions, contact Nick Kavanagh by phone, 703-324-1778, TTY 711, or email.  

October 27, 2022
Release 4 of the Planning and Land Use System (PLUS) will launch Oct. 31, 2022, and will replace the existing land use, plan review, inspections and complaint systems (including FIDO, PAWS and ProjectDox). In preparation for PLUS, the Fairfax County Board of Supervisors adopted amendments to Appendix Q – the Land Development Services (LDS) Fee Schedule of the Fairfax County, Virginia, Code of Ordinances, on Dec. 7, 2021.  Several of those fees will become effective with the implementation of PLUS on October 31. Find the new fees at Appendix Q . The revised fees will be assessed to applicable plans and permits submitted on or after October 31, with the exception of site-related pre-submission fees which will not be assessed on any plan filed prior to October 31 nor on any resubmission or revision of that plan filed after October 31. (Please note that the transition to PLUS on October 31 will require FIDO, PAWS, ProjectDox and PLUS to be inaccessible starting on Friday afternoon October 21. Consequently, it will not be possible to submit plans or permit applications between Friday evening October 21 and Monday morning October 31)     For background information, a copy of the staff report and amendments can be found at: https://www.fairfaxcounty.gov/landdevelopment/public-facilities-manual-and-code-amendments.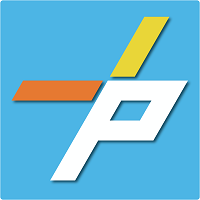 September 29, 2022
  Demonstration recordings Commercial Trades Application Residential Alteration (New Deck) Site Plan Record (SP) New commercial building application Infill Lot Grading Plan (INF) New Single-Family Residence   One-on-One Appointments for PLUS   October 31 - December 2 LDS customers can schedule individual appointments with staff either in-person or virtually, to receive one-on-one support in setting up accounts and submitting records in PLUS. These appointments are in addition to the customer support opportunities always available.   Sign Up Here   Customer Support Opportunities Are Always Available!  
Includes average review times and how many applications, reviews and inspections have been completed.