If you are new to our processes, use the Permitting Wizard to help guide you through each step you need to take.
If you have gone through the process before, apply for your permit now.
News and Information
from Land Development Services...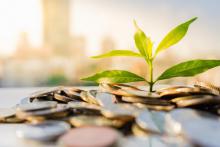 September 10, 2021
The Department of Land Development Services (LDS) has launched a Green Building Recognition Program to acknowledge designers and contractors who voluntarily build green in Fairfax County. The new program supports Fairfax County's environmental vision and recently adopted Green Initiatives. The program highlights the design, construction and operation of new construction that reduces environmental impact to our community. The self-reporting program is geared towards new residential and commercial development. Projects are identified during the permitting process by the submitting designer/builder selecting the appropriate green building criteria found on the updated Building Plan Review Coversheet. Qualifying criteria includes the following:   Leadership in Energy and Environmental Design (LEED) EarthCraft Green Globes Living Building Challenge Net Zero Energy Building Passive House Institute US (PHIUS) National Green Building Standard International Green Construction Code (IgCC) International Energy Conservation Code (IECC) – No Virginia Amendments (applies to residential construction only) The name of the identified designer, builder, Magisterial District, and project name (if applicable) will be published on LDS' new Building Green webpage once the associated building permit is issued. The owner/developer's name will only be reported upon request.   We further encourage designers and builders to share a photo of the completed project for inclusion on the webpage by forwarding to our web team and including the building permit number. If you have any questions, please contact the Environmental Compliance Coordinator at 703-324-5175, TTY 711 or via email at LDSbuildinggreen@fairfaxcounty.gov. Learn more about Fairfax County Green Business programs.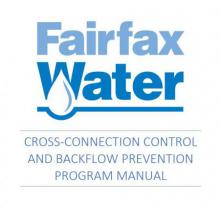 August 10, 2021
The June 2021 Fairfax Water Cross-Connection Control Program Manual is available for viewing and download at the Fairfax County Cross Connections Control homepage. Please follow the steps below to download it: Go To www.fairfaxcounty.gov/landdevelopment/crossconnections. Click on "Vendor Resources" in the gray box. Click on the hyperlink labeled "Fairfax Water Cross-Connection Control Program Manual." This program manual outlines the requirements, responsibilities, procedures, processes and criteria related to cross-connection control and backflow prevention for customers and contractors conducting backflow-related work within the service area of Fairfax Water. The requirements contained within are enforceable under the Virginia Department of Heath Waterworks Regulations in addition to the Virginia Construction Code. These regulations became effective June 1, 2021. Please contact Paul Hickman, the Cross-Connections Control Program Supervisor, at 703-631-5101 (option 3), TTY 711, or via email, if you have questions.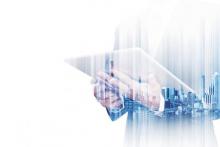 July 22, 2021
Almost a decade ago, Fairfax County began developing a new permitting system that replaces our outdated plan processing and permitting software systems. PLUS (the Planning and Land Use System) provides one comprehensive system where all permits and submittals related to entitlement cases, site plans, building permits, construction bonds, fire protection permits, health permits and more can be tracked and processed. The first and second phases of PLUS have already launched with more to come over the next two years. (Release 2 launched on July 1, 2021.) The PLUS system leverages modern technology to process plans and permits online, rather than processing paper plans and forms in person. With the full launch of PLUS right around the corner, the transition to all-digital processing is well underway. Land Development Services (LDS) began transitioning to digital submissions several years ago with the implementation of a few permit types in ProjectDox. The COVID-19 pandemic significantly accelerated the pace of conversion beginning in early 2020. To allow LDS to continue processing plans and permits with minimal human contact we implemented an all-digital plan and permit process nearly overnight. We are pleased that now 99% of submittals and permits are processed entirely digitally. Several benefits include: limited waste associated with plan sheets; the added convenience of submitting applications remotely at any time of day or night; and, plan reviews occur concurrently, reducing review time. This transition has been successful thanks to a partnership between LDS and its customers working together to usher in a new wave of environmentally sensitive, modern business practices. We understand there are still challenges to overcome and questions remain about how the digital process works. LDS staff are available to help. For assistance in navigating our website, setting up accounts or understanding next steps, you can reach us in the following ways: Via phone: 703-222-0801, select option #2 Explore our website or schedule a virtual appointment: fairfaxcounty.gov/plan2build/eplans To request action on a building permit, such as processing an amendment or requesting issuance of a permit after a plan is approved, or for answers to simple questions related to permit type or contractor licenses, email LDSBuildingPermits@fairfaxcounty.gov. The agency aims to respond to your inquiry within two business days. Coming Soon!  This fall we will be offering limited in-person appointments for assistance in navigating the digital process related to building permits. As our processes have now been converted to entirely digital online systems, we will not accept paper submissions, nor process or issue permits in person.
Includes average review times and how many applications, reviews and inspections have been completed.