As Fairfax County enters Phase III, the Department of Planning and Development's (DPD) customer service continues from a distance using online submissions, phone and mail. We encourage customers to continue to use our online resources. Bins are located at the front of the Herrity Building for drop-off of materials.
To accommodate individuals with limited access to technology resources or specific needs, in-person appointments are available on an as-needed basis, from 9:00 a.m. to 12:00 p.m., Monday through Friday. DPD phone numbers and email contact information are provided below:
View full DPD Operating Status Information and learn how to submit Zoning Permit and Sign Permit applications online ‌‌
Search within Planning and Development
In a major expansion to make Fairfax County's land planning and development system more integrative and customer responsive, agencies launched the first phase of the online Planning and Land Use Systems (PLUS) on October 13. Please follow the link below to learn more about PLUS and to get project updates.
Planning in Fairfax County
Guiding the decision-making process regarding the built and natural environment for Fairfax County including the Comprehensive Plan, Environmental Issues, Public Facilities and Historic and Heritage Resources.
Enforcing, maintaining and administering the provisions of the Fairfax County Zoning Ordinance and Noise Ordinance, processing zoning applications, and formulating recommendations to the approving bodies.
RELATED RESOURCES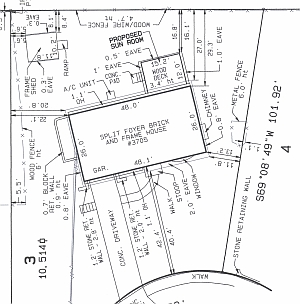 Public Hearings and Staff Reports
Information on items scheduled for public hearings before the Board of Supervisors, Board of Zoning Appeals, and Planning Commission including staff reports, information on current applications and actions on previous land use and development applications.
RELATED RESOURCES