Notice: Herrity Building Closed to the Public
To help limit the spread of the coronavirus, Fairfax County will close all government buildings and facilities to the public starting Friday, March 27, at 5:00 p.m., until further notice. However, the county government remains open for business online and by phone and mail. DPD phone numbers and email contact information are provided below. Bins have been placed at the front of the Herrity Building for drop-off of materials.
Closing government buildings will help protect the health and safety of residents and employees, and the move is intended to promote social distancing, a key action to help limit the spread of the coronavirus.
Learn how to submit Zoning Permit applications and Sign Permit submissions during this time ‌‌
Search within Planning and Development
Planning in Fairfax County
Guiding the decision-making process regarding the built and natural environment for Fairfax County including the Comprehensive Plan, Environmental Issues, Public Facilities and Historic and Heritage Resources.
Enforcing, maintaining and administering the provisions of the Fairfax County Zoning Ordinance and Noise Ordinance, processing zoning applications, and formulating recommendations to the approving bodies.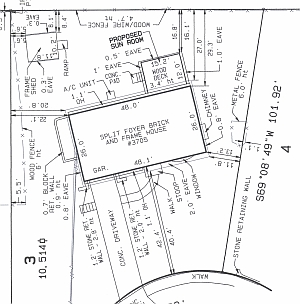 Public Hearings and Staff Reports
Information on items scheduled for public hearings before the Board of Supervisors, Board of Zoning Appeals, and Planning Commission including staff reports, information on current applications and actions on previous land use and development applications.
RELATED RESOURCES