The Fairfax Food Council is currently accepting resumes (and cover letters) for the Fairfax Food Council Project Coordinator position. Learn more.

Fairfax Food Council (FFC) was established by the Partnership for a Healthier Fairfax in 2015 with a vision of an equitable and sustainable food system where food is valued as a basic human right. Its mission is to advocate for an equitable local food system that produces and provides access to nutritious, sustainable, and affordable food for everyone.
 
On this page
News and Events
Food Resources
About the Food Council
News and Events
Virtual Workshop: Growing a Diverse Fall and Winter Garden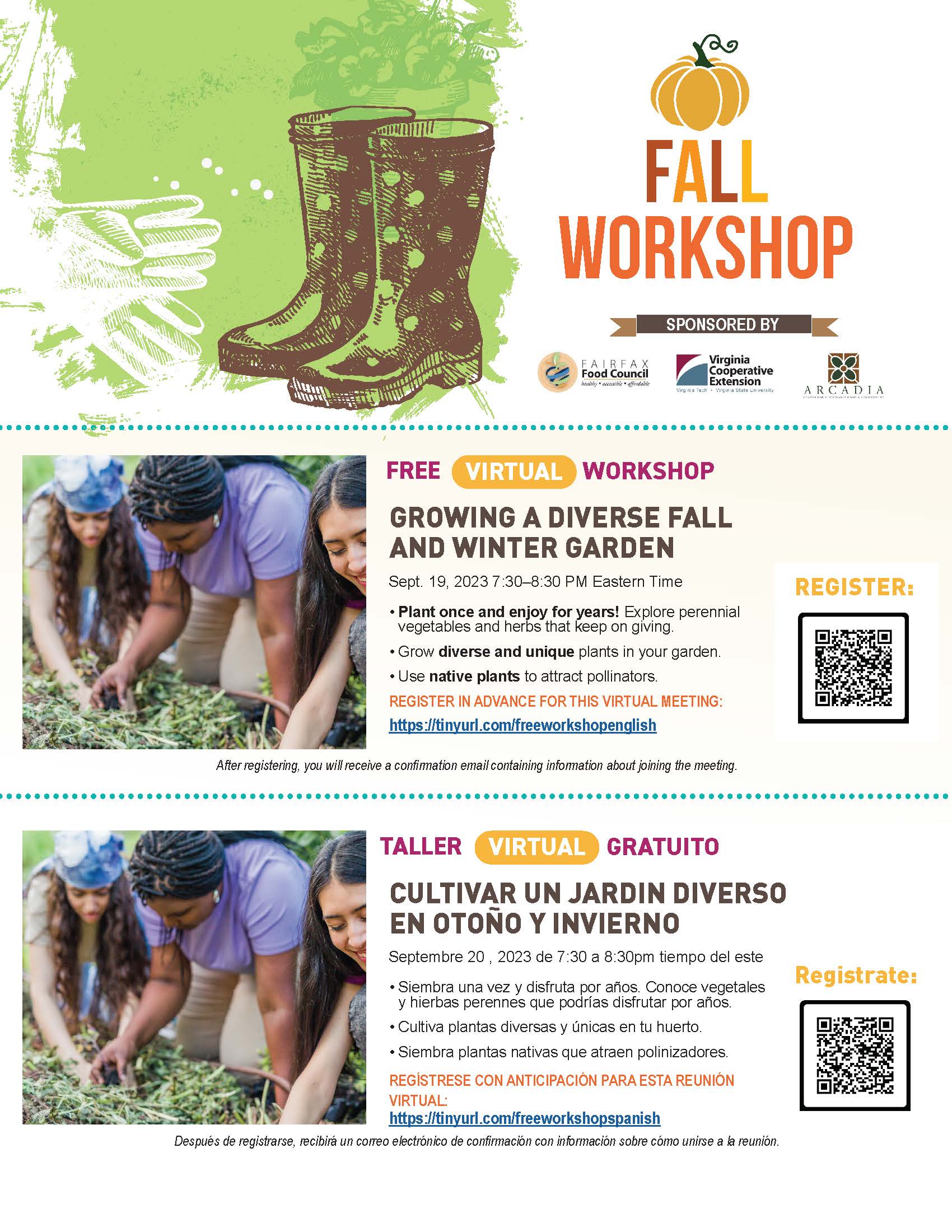 Join the free virtual fall workshop sponsored by Fairfax Food Council, Virginia Cooperative Extension, and Arcadia Center for Sustainable Food and Agriculture.
Explore perennial vegetables and herbs that keep on giving, discover how to grow diverse and unique plants in your garden and learn how to use native plants to attract pollinators. 
This workshop will be offered in English on Sept. 19 and in Spanish on Sept. 20. 
September 19, 2023 | 7:30 - 8:30 PM 
September 20, 2023 | 7:30 - 8:30 PM 
Register for the English workshop | Register for the Spanish workshop  
Community Health Champions Recognized in Partnership's Live Healthy Fairfax Awards
Two Live Healthy Award winners were recognized at the Partnership for a Healthier Fairfax Spring meeting on May 16. Congratulations to Stacey Evers who represents the Healthy Eating/Fairfax Food Council team! Read more about the awards.
Summer 2023 Community Food News
The Summer edition of the Community Food News is now available. This month features Food Council Leadership updates, community stories, and events and opportunities you won't want to miss. Sign up to receive our quarterly newsletter by emailing FairfaxFoodCouncil@fairfaxcounty.gov. See past issues below. 
Changes to SNAP Benefits
Beginning in March, SNAP benefits returned to normal amounts, without the added supplement provided during the COVID-19 pandemic. Learn more about these changes.
Fight Hunger in Fairfax County
Fairfax County Food Resources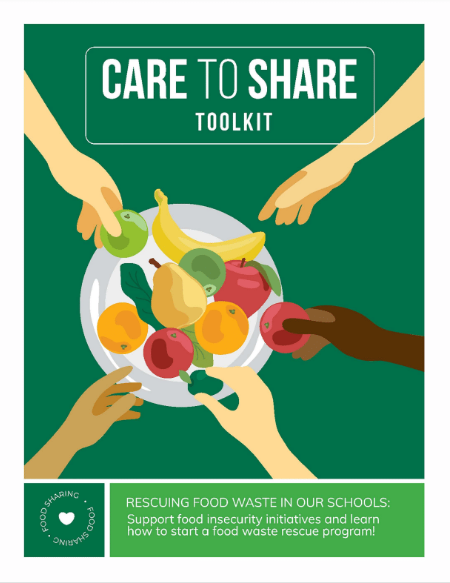 Support food insecurity initiatives and learn how to start a food waste rescue program at Fairfax schools.
Learn more: Care to Share Toolkit Helps Address Food Insecurity.
Real Food for Real Change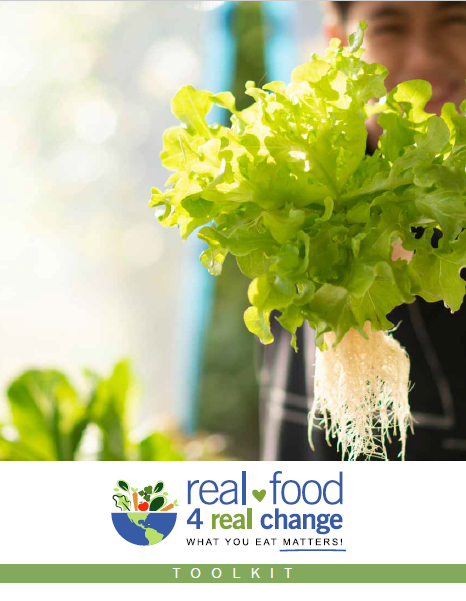 Introduce students to fruits and vegetables, create positive experiences using activities and cooking and to help students understand the larger picture of the choices they make around our food consumption.
About the Food Council
Work Groups
Food Access & Literacy Work Group
The Food Access & Literacy Work Group works collaboratively to develop innovative initiatives to increase the number of healthy food access points in the Fairfax community in the areas of highest need. The work group also facilitates collaborative initiatives to develop food literacy and nutrition education programming that is available and delivered through a variety of avenues.
Urban Agriculture Work Group
The Urban Agriculture Work Group supports local food production to improve the human, environmental and economic health of our community. The vision of the work group is a healthy, beautiful and equitable Fairfax County where fresh food is grown within walking distance of every kitchen.
Community Food Assessment
The 2015 Community Food Assessment looks at the current status of access to healthy food. Information gathered is being used to develop and implement activities to promote increased accessibility and affordability of food in our community.
Related Resources
Connect to a Fairfax Food Council Meeting
Working Group and Steering Committee meetings are open to the public. All meetings are virtual until further notice (unless otherwise noted). Please email HDFairfaxFoodCouncil@fairfaxcounty.gov to RSVP for an upcoming meeting or for more information.
2023 Meetings
Urban Agriculture Work Group Meetings
New time: All meetings scheduled 10:00 – 11:00 a.m. 
July 17
September 18
October 16
November 20
Food Access & Literacy Work Group Meetings
All meetings scheduled 10:30 – 11:30 a.m.
August 30
September 27
October 25
November 29
Fairfax Food Council Steering Committee Meetings
November 2 at 11:00 a.m.