Fairfax Food Council (FFC) was established by the Partnership for a Healthier Fairfax in 2015 with a vision of an equitable and sustainable food system where food is valued as a basic human right. Its mission is to advocate for an equitable local food system that produces and provides access to nutritious, sustainable, and affordable food for everyone.
 
On this page
News and Events
Food Resources
About the Food Council
News and Events
Upcoming
Partnership for a Healthier Fairfax 2022 Annual Meeting
Wednesday, December 7, 2022, 2:00 pm – 4:15 pm
The Annual Meeting will be a business meeting focused on the Partnership's accomplishments in 2022 as well as what's ahead for 2023. The business meeting will be followed by an educational program featuring Deeply Rooted: History's Lesson for Equity in Northern Virginia. 
Past
Partnership for a Healthier Fairfax Spring 2022 Meeting
May 12, 2022: This year's theme was Food Equity: Lifting the Community Voice. Community voice is a foundational part of striving towards equity – in our food system and throughout all parts of our community.
The program also included presentation of the Live Healthy Fairfax Awards program, established this year, which recognized three community members who's commitment to health and wellness initiatives went "above and beyond" in the areas of Behavioral Health, Healthy Eating, and Healthy Environment and Active Living. Congratulations to Healthy Eating/Fairfax Food Council awardee, Cory Suter! Read more about this.
2023 Live Healthy Fairfax Awards
The Partnership for a Healthier Fairfax is now seeking nominations for its 2023 Live Healthy Fairfax Award!
Nominate an individual, business, government or organization that has demonstrated exemplary, supportive leadership and action to improve the health and well-being. Nominations due Dec. 15, 2022.
Fight Hunger in Fairfax County
Fairfax County Food Resources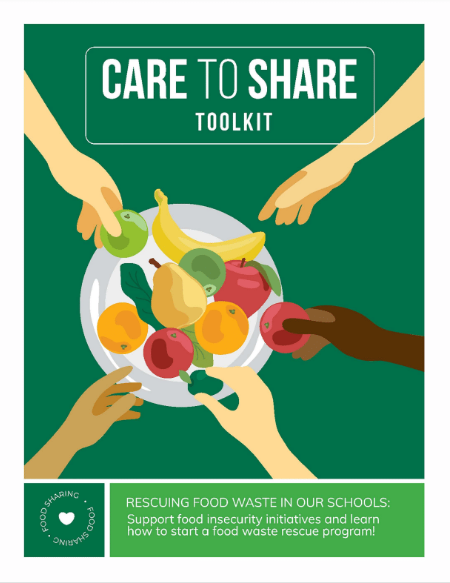 Support food insecurity initiatives and learn how to start a food waste rescue program at Fairfax schools.
Learn more: Care to Share Toolkit Helps Address Food Insecurity.
About the Food Council
Work Groups
Food Access & Literacy Work Group
The Food Access & Literacy Work Group works collaboratively to develop innovative initiatives to increase the number of healthy food access points in the Fairfax community in the areas of highest need. The work group also facilitates collaborative initiatives to develop food literacy and nutrition education programming that is available and delivered through a variety of avenues.
Urban Agriculture Work Group
The Urban Agriculture Work Group supports food production at community settings and on public and private property to improve the environmental, economic and human health of Fairfax County. The vision of the work group is a healthy, beautiful and equitable Fairfax County where fresh food is grown within walking distance of every kitchen.
Community Food Assessment
The 2015 Community Food Assessment looks at the current status of access to healthy food. Information gathered is being used to develop and implement activities to promote increased accessibility and affordability of food in our community.
Connect to a Fairfax Food Council Meeting
Working Group and Steering Committee meetings are open to the public. All meetings are virtual until further notice (unless otherwise noted). Please email HDFairfaxFoodCouncil@fairfaxcounty.gov to RSVP for an upcoming meeting or for more information.
Urban Agriculture Work Group Meetings
All meetings scheduled 10:00 – 11:30 a.m.
2022
November 21
2023
January 9
February 13
March 20
April 17
May 15
June 12
Food Access & Literacy Work Group Meetings
All meetings scheduled 10:30 – 11:30 a.m.
2022
November 30
2023
January 25
February 22
March 29
April 24
May 31
June 28
Fairfax Food Council Steering Committee Meetings
All meetings scheduled 4:00 – 5:00 p.m.
2023
January 26
April 27