Budget Impacts of Coronavirus (COVID-19)
Budget implications are just one of the hundreds of issues we and so many other counties (along with cities, towns, states and the federal government) are grappling with as we work to keep our residents safe and informed. While we are certain that this emergency will have significant impacts on the County's proposed budget, it is impossible to say exactly what they will be or how they will be addressed, particularly given the rapidly evolving nature of the situation. At the Tuesday, March 31 Budget Committee meeting, which begins at 9:30am and will be televised on Channel 16, potential revenue implications and adjustments to the FY 2021 Budget will be discussed. It is anticipated that an updated proposal will be sent to the Board of Supervisors no later than April 7.
FY 2020 begin on July 1, 2019, and ends on June 30, 2020. The FY 2020 budget was adopted by the Board of Supervisors on May 7, 2019, and will be revised during the FY 2019 Carryover Review.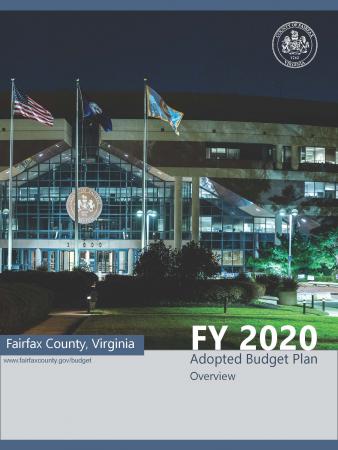 Responses to questions about the current budget and prior budgets are available in the budget question and answer repository.
The online budget archive provides access to budget documents beginning with FY 2001.