Commonwealth's Attorney Steve Descano
Steve Descano was sworn in as the Commonwealth's Attorney for Fairfax County and the City of Fairfax in January 2020. He is a veteran, former federal prosecutor, husband, and father.
Since taking office, Steve has undertaken a reform agenda aimed at mitigating racial and socioeconomic disparities and countering mass incarceration in Fairfax County's Justice System - while keeping our communities safe.
NEW: Bond Data Dashboard
Fairfax County Commonwealth's Attorney Steve Descano recently released the first data dashboard that his team has developed as part of his plan to build a sophisticated data program to drive the office's decision-making and promote transparency. This first dashboard provides an unprecedented look at the pretrial and bond recommendations of Descano's prosecutors.
SAFETY AND JUSTICE WALK HAND IN HAND
Due to the COVID-19 pandemic, we saw a significant but temporary drop in crime in 2020 and 2021 - caused, in part, by major shifts in poverty and unemployment. Even with crime rates rising in communities nationwide, Fairfax County's has returned to just below our recent historical average. Fairfax County remains one of the safest jurisdictions of its size anywhere in the country - with a system that is more equitable than it has ever been.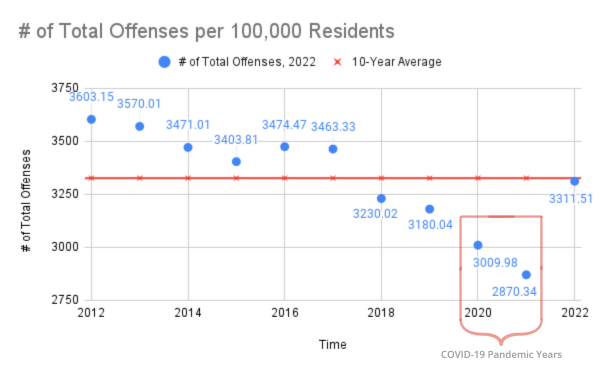 CRIMINAL JUSTICE REFORMS
Commonwealth's Attorney Descano has embarked on a groundbreaking reform agenda. The office has implemented policies that make our community safer while addressing racial and socioeconomic inequities in our criminal justice system, stemming the tide of mass incarceration, and elevating a holistic, values-based approach to prosecution over a reflexively punitive one.
JUSTICE ADVISORY COUNCIL
This group will be made up of community representatives from throughout Fairfax County: heads of nonprofits, advocates, activists, faith leaders, business owners, and everyday community members will be meeting with this office regularly.
Any resident of Fairfax County or Fairfax City can apply to be a part of the Justice Advisory Council.
Veterans Treatment Docket
The Fairfax County Veterans Treatment Docket is a court-supervised, comprehensive treatment program. All participants have been determined to have substance use issues and/or have other diagnosed mental health conditions. Participants in this program will undergo "supervision" (i.e., regular court appearances before the Veterans Treatment Docket Judge) and "treatment" (which includes drug testing, individual counseling and group counseling provided by the Department of Veterans Affairs or Fairfax County facilities).
Drug Court
The court's mission is to enhance public safety through cost-effective, research-based interventions that integrate treatment and court supervision. As a result, the program will save lives, save money and reduce recidivism by breaking the cycle of addiction.
Mental Health/Supervised Released Program Docket
The pilot Mental Health / Supervised Released Program Docket was established in October 2018 in the General District Court. The docket is aimed at addressing mental health and co-occurring substance abuse issues amongst defendants at various stages in the criminal justice system. This docket addresses the cases with a multi-disciplinary approach and connects individual to vital services.
In January 2019, the application for creation of a Mental Health Court was finalized and submitted to the Virginia Supreme Court for approval. The Mental Health Docket was approved by the Virginia Supreme Court and officially launched in Fairfax County in July 2019.
Freedom of Information Act requests - Pursuant to Code 2.2-3704.2, the Office of the Fairfax County Commonwealth's Attorney has designated Assistant Commonwealth's Attorney Chaim Mandelbaum as our Freedom of Information Act Officer as officially listed on: http://foiacouncil.dls.virginia.gov/foiacouncil.htm. Any requests should be submitted in writing with attention to Chaim Mandelbaum by fax at (703) 691-4004 or to 4110 Chain Bridge Rd, Suite 114, Fairfax, VA 22030.
Please confirm that your FOIA request has been officially received after submittal as we strive to meet all requests in a timely fashion.