The Office of the Fairfax Commonwealth's Attorney is charged primarily with the prosecution of crimes that occur in Fairfax County and felonies that occur in Fairfax City and the Towns of Herndon and Vienna. 
This office prosecutes many criminal and traffic matters in the Fairfax County General District Court, criminal and delinquency matters in the Juvenile and Domestic Relations District Court, and all criminal cases in the Fairfax County Circuit Court. The office prosecutes both the violation of County ordinances and the violation of state statutes. 
On a daily basis, the Office of the Fairfax Commonwealth's Attorney works with numerous law enforcement entities (Virginia State Police, Fairfax County Police, Fairfax City Police, Town of Herndon Police, and Town of Vienna Police) in the course of investigations and in response to questions concerning criminal law.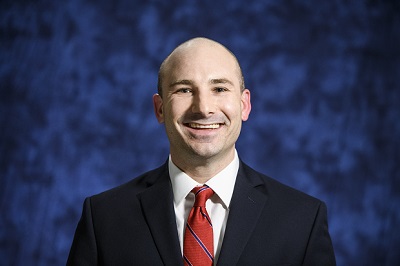 Steve Descano was sworn in as the Commonwealth's Attorney for Fairfax County and the City of Fairfax in January 2020. He is a veteran, former federal prosecutor, husband, and father.
Since taking office, Steve has undertaken a reform agenda aimed at mitigating racial and socioeconomic disparities and countering mass incarceration in Fairfax County's Justice System. Under his leadership, the Office of the Commonwealth's Attorney has stopped requesting cash bail, implemented a new sentencing policy to address mass incarceration, and restructured the office to produce accountability around reforms, among other initiatives.
A West Point graduate, Steve served as a helicopter pilot and U.S. Army Officer before putting himself through law school and becoming a federal prosecutor. He served in the Obama Administration's Justice Department for six years, specializing in the prosecution of complex financial crimes.
After his work in the Justice Department, Steve was selected as the Fairfax County NAACP's first nominee to the County's Police Civilian Review Panel. He also worked to help families throughout the region as the Chief Operations Officer and General Counsel at Paragon Autism Services, Northern Virginia's premiere provider of Applied Behavior Analysis therapy for children with Autism.
Steve lives in Burke Centre with his wife, Ryanne, and his daughter, Charlotte.