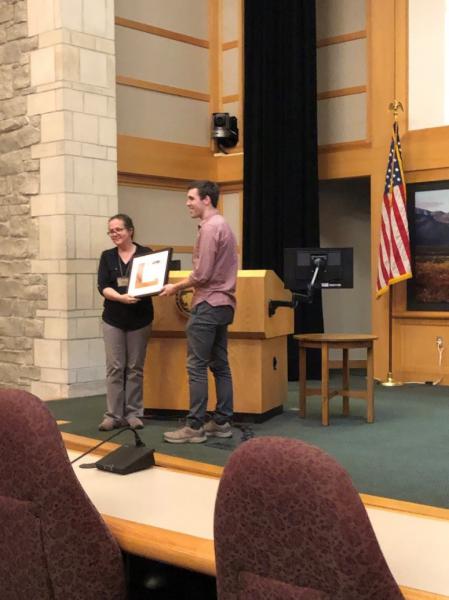 A first place 2019 Best Habitat Creation Project in the Bay, a BUBBA, from the Chesapeake Stormwater Network, was awarded to Meghan Fellows, CERP, Ecological Restoration Specialist, Stormwater Planning Division, for a reforestation project at Silas Burke Park which was one of five planting sites under this program. A BUBBA award recognizes the best urban Best Management Practices (BMPs) in the Chesapeake Bay watershed. Partners who worked on the project include the Fairfax County Park Authority and Ashton Manor Environmental, LLC.
The Best Habitat category recognizes restoration projects that create or restore a high-quality blend of wetland or upland wildlife habitats. This year, while judges from the Chesapeake Stormwater Network sought both forest and meadow creation projects, the design jurors ultimately decided on a single award for the category.
The First Place project converted more than ten acres of county parkland from turf grass and invasive species to forest, utilizing innovative planting methods and locally native plant palettes to provide water, air, wildlife habitat and human quality of life benefits. This project stood out due to the diversity of the plant community and the high level of public accessibility. The succession approach to planting and long-term maintenance strategy were other outstanding components of this project.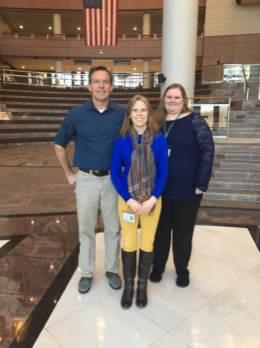 The Municipal Separate Storm Sewer System (MS4) project team won a 2019 Gold Level in Program Management and a Silver Level in Innovation in the National Municipal Stormwater and Green Infrastructure Awards Program from the Water Environment Federation (WEF). The Gold and Silver levels were selected for the MS4 program based on rigorous review and discussion among the judges and provides a comparative benchmarking level for Fairfax County among other applicants.
A 2019 third place award for the Best Outreach Campaign in the Bay from the Chesapeake Stormwater Network was given to the Watershed Education and Outreach employees who won the award for the Restore, Revitalize, Replant program, Stormwater Planning Division. This category recognizes effective stormwater education and outreach campaigns that seek to change behaviors that tangibly reduce stormwater pollution in a community. The Revitalize, Restore, Replant effort combines an environmental stewardship project with watershed education and provides the Fairfax County Public School System with an outdoor learning classroom connected to the Virginia Standards of Learning.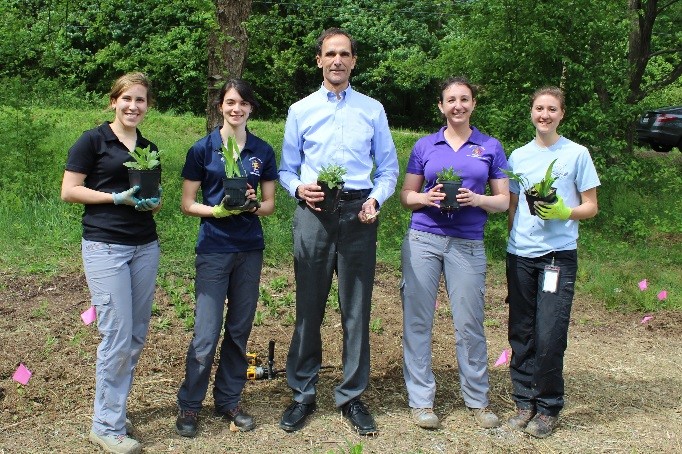 The Watershed Education and Outreach group also won a NACo Achievement Award in Civic Education and Public Information for the Stream Critter Cube Lab. The lab connects students with freshwater ecologists to learn how local scientists determine stream ecosystem health through monitoring the diversity of life found in each stream.