Search Public Works & Environmental Services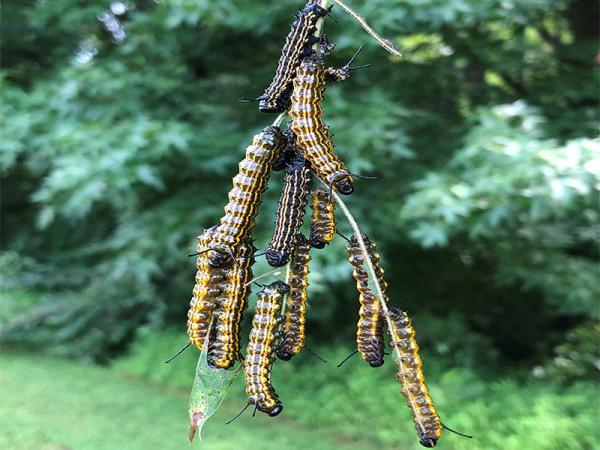 August 20, 2019
This caterpillar is black and hairless with eight narrow orange or yellow stripes on its back. It is among the caterpillar look-a-likes that are common to Fairfax County, often mistaken for the gypsy moth, and is a native pest that usually does not pose a threat to trees in Fairfax County.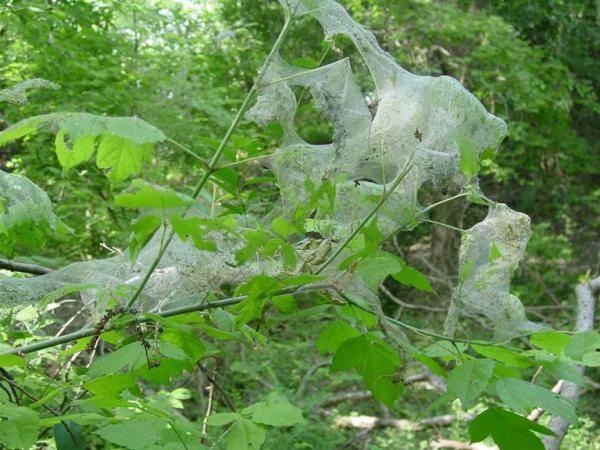 August 15, 2019
Over the past week we have received an increase in calls to the Urban Forest Management Division from residents who are concerned about large webby tents in tree branches. These webs are caused by fall webworm.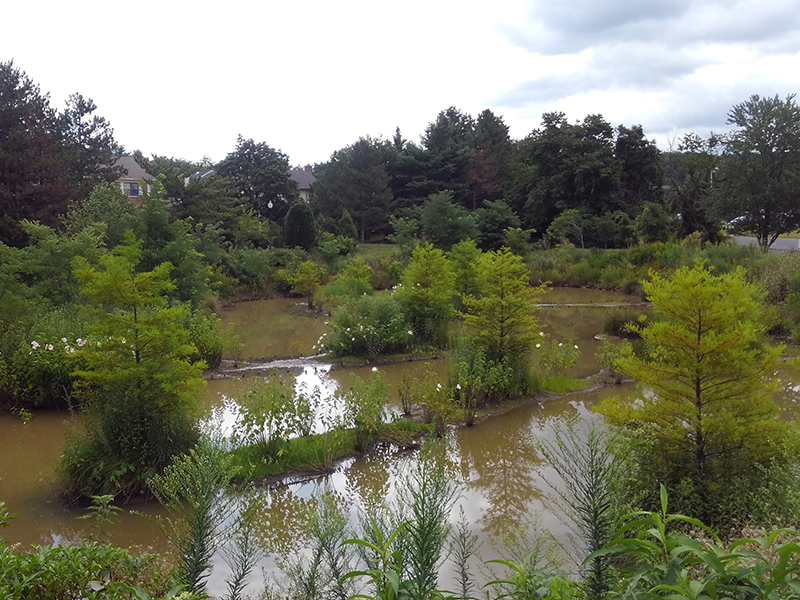 August 14, 2019
The Water Environment Federation (WEF) honored Fairfax County through the National Municipal Stormwater and Green Infrastructure Awards Program for the second year in a row.
IT'S STORMY TIME
Learn about the environment in Fairfax County. Listen to EnviroPod.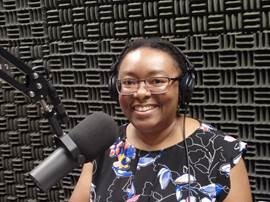 EnviroPod #6 features Takisha Cannon of the Industrial and High Risk Runoff program (IHRR) talking with host Scott Coco about how businesses can prevent pollutants from entering stormdrains and streams. See more information about IHRR or call 703-324-5500, TTY 711. (August 7, 2019)
If you have an idea for a topic to be discussed on EnviroPod, email SWPDMail@FairfaxCounty.gov.
Featured Video
The Fair Woods basin is very fair these days with bursting blossoms and a bounty of birds and bugs. The constructed wetlands project was completed a few years ago to treat stormwater runoff and protect the Chesapeake Bay. Since this capital project was finalized, there has been a dramatic change from an unattractive mud hole close to Route 50, into a thriving natural area that meets regulatory requirements and removes phosphorous, nitrogen and sediment from stormwater runoff. Other basins like Fair Woods are on, or will be on, the capital projects list and public works employees are looking forward to getting to those and installing them.