Search Public Works & Environmental Services
December 13, 2019
A new rain garden and plaza will replace an obsolete fountain on the Fairfax County Government Center campus.

November 6, 2019
Join employees from Fairfax County's Solid Waste Management Program at a special recycling celebration at the Fairfax County Government Center on Friday, November 15, 2019. From 11 a.m. to 2 p.m., staff will hold an event marking Fairfax Recycles Day, a local event held in conjunction with Keep America Beautiful© America Recycles Day.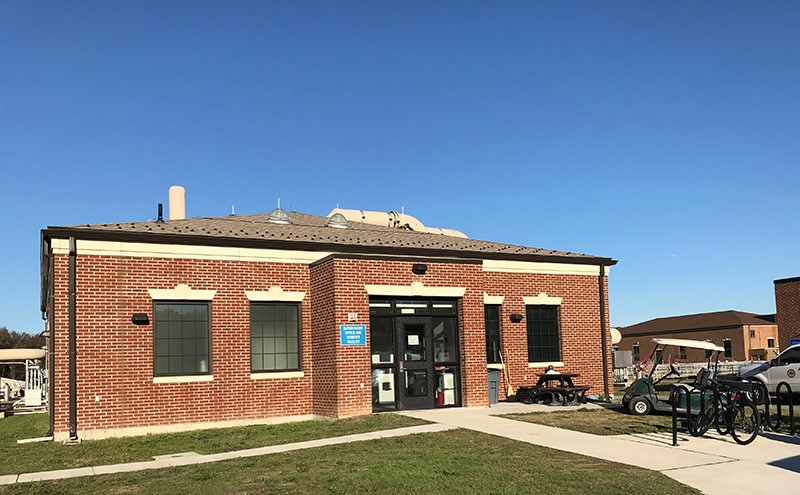 November 4, 2019
A new monitoring and control building at Fairfax County's wastewater treatment plant in Lorton, Va., has achieved the U.S. Green Building Council's LEED© Silver certification, a globally recognized symbol of sustainability achievement.
IT'S STORMY TIME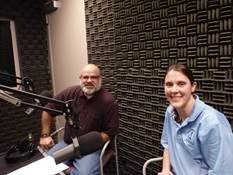 Melissa Atwood, Outreach Coordinator, Noman M. Cole, Jr., Pollution Control Plant, talks with host Scott Coco on EnviroPod episode 12 about safely disposing of unused, expired and unwanted medications. We've been taught for generations to dispose of unwanted medication by flushing it down the toilet or sink. Things have changed. Don't allow drugs to fall into the wrong hands or contaminate water supplies. There are safe, easy and environmentally friendly ways to dispose of prescription and over-the-counter medications. Take your expired, unwanted and unused medicine to a dropbox location. Can't find a dropbox? Search by zip code.
If you have an idea for a topic to be discussed on EnviroPod, email SWPDMail@FairfaxCounty.gov or call 703-324-5821, TTY 711.
Featured Video
Fairfax County's Solid Waste Management Program marked Fairfax Recycles Day with a special recycling event at the Fairfax County Government Center on Friday, November 15, 2019. The event was designed to raise awareness about the county's recycling program and promote good recycling habits.
Water's Journey
Drinking Water - Wastewater - Stormwater
Clean water is our most important resource. To preserve water quality for future generations, we need to understand where water comes from, how we use it, and where it goes when it leaves our homes and businesses.