Search Public Works & Environmental Services
June 6, 2019
A new levee and pumping station will better protect the Huntington community from catastrophic flooding. The Fairfax County Department of Public Works and Environmental Services will hold a ribbon cutting ceremony on Saturday, June 15, 2019, at 10 a.m., to mark the completion of the Huntington Levee. The ceremony will be held in the new pumping station located at Huntington Park. Attendees should use the entrance drive located at the intersection of Arlington Terrace and Mount Vernon Drive. The Huntington Levee is 2,800 feet long and runs parallel to Cameron Run. The levee and drainage system have been designed to protect the community from storms up to and including 100-year flooding events – floods that have a one percent chance of occurring in any given year. The project received the Envision Bronze award for sustainable infrastructure. The $40M project included the construction of a new levee and pumping station, the construction of approximately 4,800 feet of recreational trails, and the renovation of nearby Farrington Park. Planning and design began in 2013, and construction activities began in February 2017. This project was managed by the Fairfax County Department of Public Works and Environmental Services. Arcadis U.S designed the levee and managed the extensive federal, state, and county permitting requirements, and Archer-Western Contractors was the general contractor in charge of construction.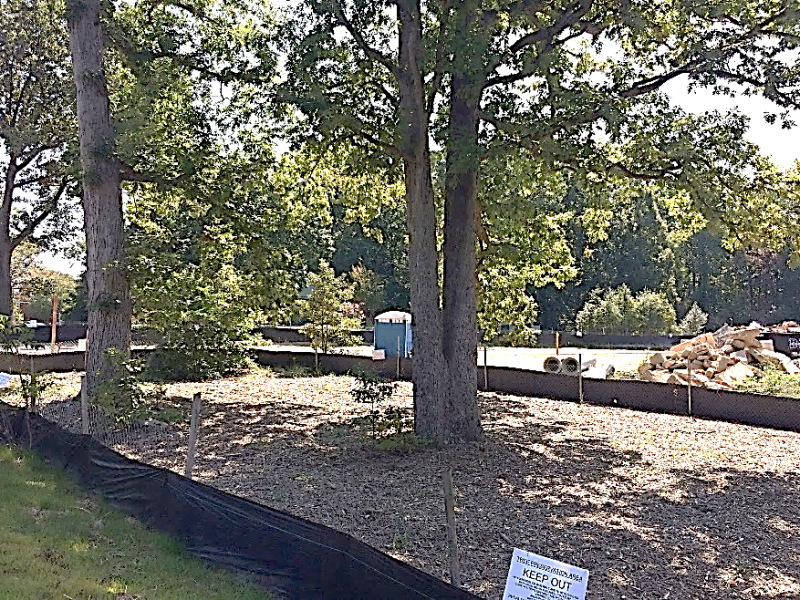 June 6, 2019
Construction is a necessary part of creating a livable environment for people in and around cities. Trees provide significant benefits to the environment and enrich neighborhoods and streets. Construction of new homes and other buildings creates a disturbance which can stress, damage or kill trees. Large, mature trees and species with sensitive roots are most susceptible to construction damage. When improperly managed, trees on construction sites may become high risk or hazardous as they may not be able to handle construction stress and may die. Certain practices during construction can help minimize the disturbance that may negatively affect trees. Tree protection fences (pictured) are one of the best ways to protect tree roots from erosion, soil compaction and heavy equipment damage. Urban foresters in Fairfax County work with developers to use sustainable practices to retain tree canopy and plant new trees to maximize the benefits of a healthy urban forest. Residents can help by controlling invasive plant species that adversely affect existing and newly planted trees and may lead to further stress. Please see more information about trees and how they are managed in Fairfax County, or call the urban forester of the day at 703-324-1770, TTY 711.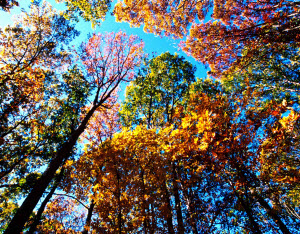 May 22, 2019
The Fairfax County Tree Commission presents awards to individuals, schools, youth and other organizations that volunteer their time and effort to preserve, protect or plant trees. Nominators must submit a written description of the project or program, the benefits to the community, the planning involved, how problems were addressed and how the project will be maintained. Please limit nominations to no more than seven pages including photographs and illustrations. Complete the nomination form and see more information. The deadline to submit a nomination is June 15, 2019.
IT'S STORMY TIME
Learn about the environment in Fairfax County. Listen to EnviroPod.
EnviroPod features Matt Meyers talking about his "Green Street" project in McLean and Green Streets in general (May 30, 2019).
If you have an idea for a topic to be discussed on EnviroPod, email SWPDMail@FairfaxCounty.gov.
Featured Video
Glass bottles and jars received at our two recycling drop-off areas (I-66 transfer station in Fairfax and I-95 landfill complex in Lorton) will be crushed and used in construction projects. More information at Recycling and Trash Glass