Search Public Works & Environmental Services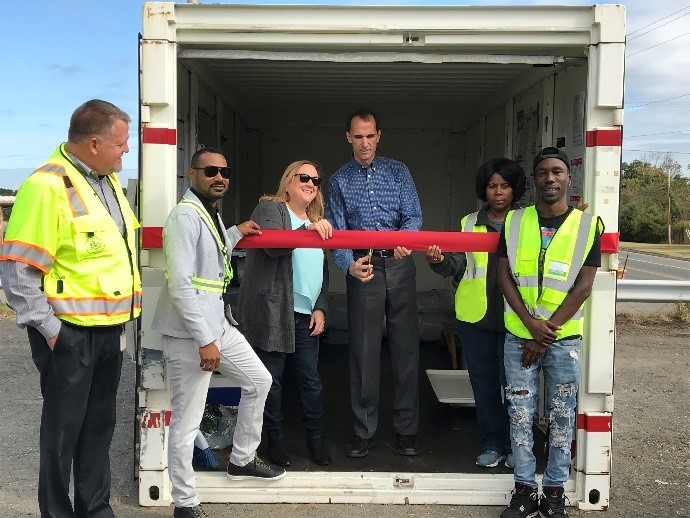 October 10, 2019
A brief ceremony was held October 9, 2019, to celebrate the availability of a new Donation Station at the I-95 landfill complex in Lorton, Va. The new donation box, provided through a partnership with TVI/Savers, accepts used clothing and household goods.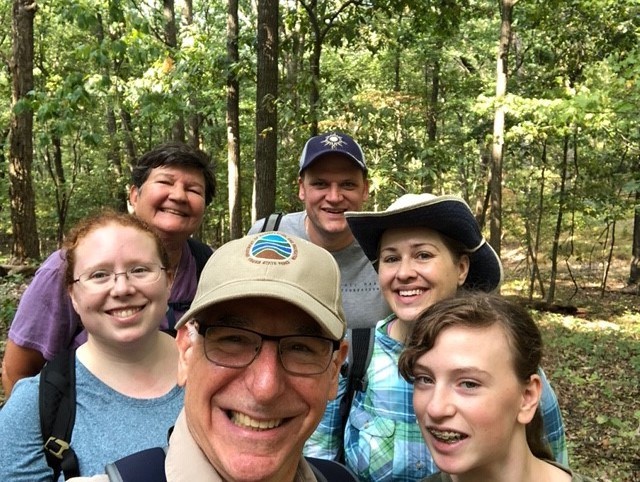 October 10, 2019
Urban foresters were invited to participate in National Public Lands Day on Sept 28 to assist the Virginia Department of Conservation and Recreation (DCR) to identify living ash trees in Sky Meadows State Park in the Blue Ridge Mountains, near Paris, VA.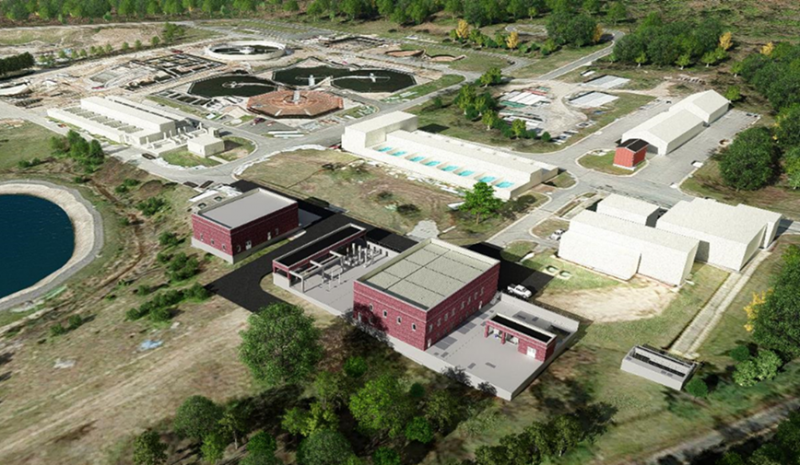 October 7, 2019
Replacing the disinfection system improves health and safety, protects freshwater resources, and reduces carbon footprint, chemical storage, and greenhouse gas emissions
IT'S STORMY TIME
Learn about the environment in Fairfax County. Listen to EnviroPod.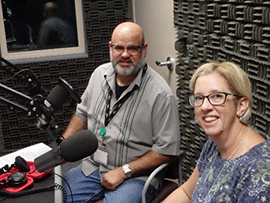 Jen Cole, Executive Director, Clean Fairfax Council, talks with Host Scott Coco about litter on EnviroPod. We live in a disposable culture and many of our day-to-day items are made of plastic: plastic bags; plastic drink bottles; plastic tableware. There is more litter today than there was 50 years ago. Plastic litter does not go away, it just gets smaller and smaller. There are three things that everyone can do now to make a difference in the amount of litter we see in Fairfax County:
Stop using plastic bags from the grocery store; stop using plastic drink bottles
Too much food is wasted. Start composting food waste at home and at work
Make litter an issue on your personal social media platform.
The Clean Fairfax Council works to educate people about how to make less garbage. If you are looking for ways to clean up your neighborhood, ask Clean Fairfax.
Soundcloud Podcasts Playlist: Listen
Apple Podcasts Playlist: Listen
If you have an idea for a topic to be discussed on EnviroPod, email SWPDMail@FairfaxCounty.gov or call 703-324-5821, TTY 711.
Featured Video
Learn why glass is no longer accepted in the curbside recycling program. Collecting glass separately in purple, glass-only containers will improve the recyclability of other materials in the bin. One million pounds have already been collected for reuse in county projects!
Water's Journey
Drinking Water - Wastewater - Stormwater
Clean water is our most important resource. To preserve water quality for future generations, we need to understand where water comes from, how we use it, and where it goes when it leaves our homes and businesses.