For Immediate Release
Nov. 15, 2018
#T36_18
The Herndon-Monroe Park and Ride remains under construction in preparation for the completion of Phase 2 of the Silver Line and the transition to the new Herndon Metrorail Station. Construction of a new garage continues and necessary improvement work is set to begin on the existing garage on Nov. 19, 2018.
Phase 1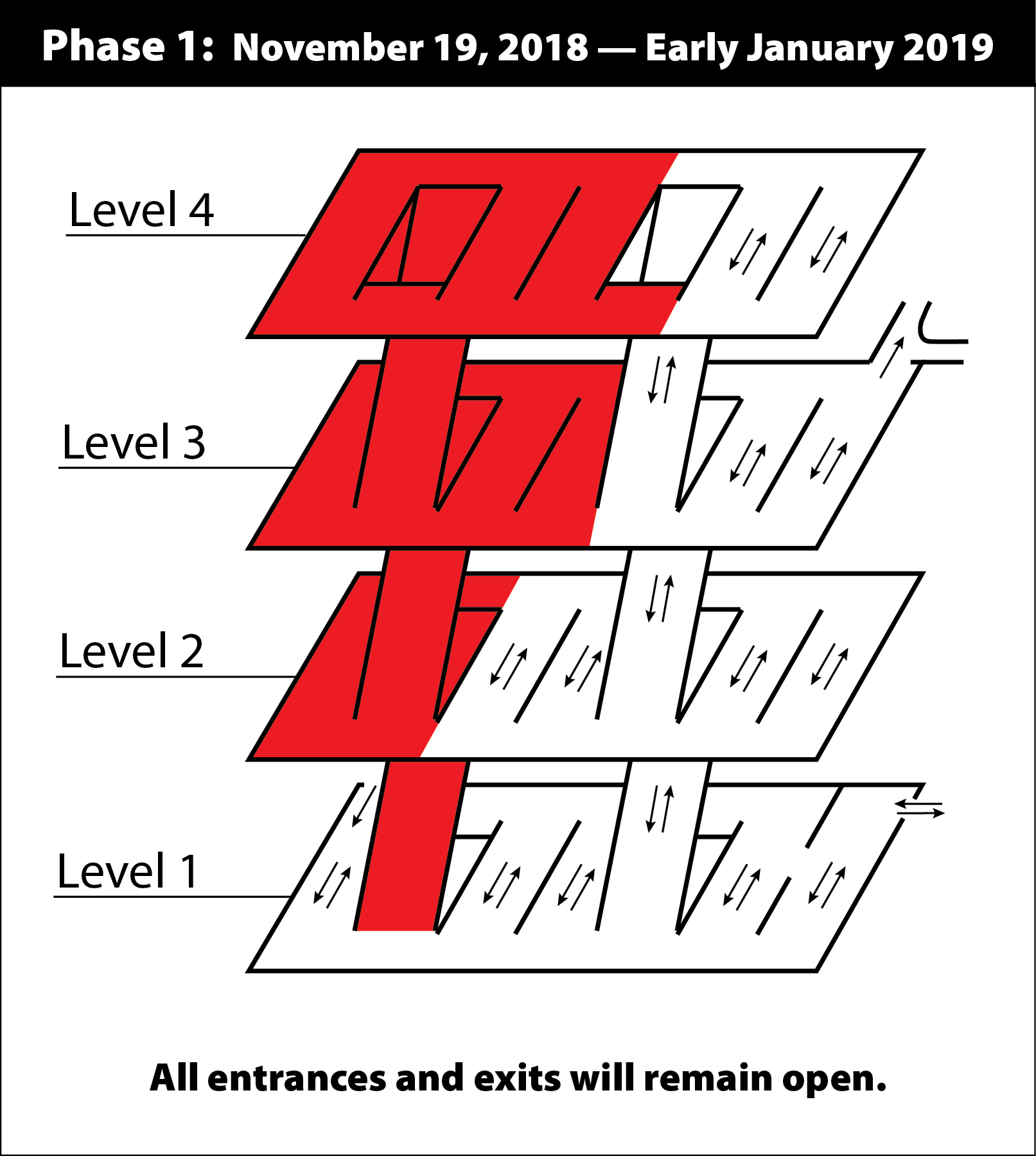 The first phase of improvements to the existing garage at the Herndon Monroe Park and Ride will begin on Nov. 19, 2018 and continue through early January 2019.  Sections of the garage will be closed for construction. The map of Phase I indicates the areas that will be inaccessible at this time. Click on the map to enlarge. Please use caution while driving through the garage and obey all posted speed and directional signs and thank you for your patience.